Stream some surf-garage-pop from Peach Kelli Pop (Two Minneapolis Shows Today!)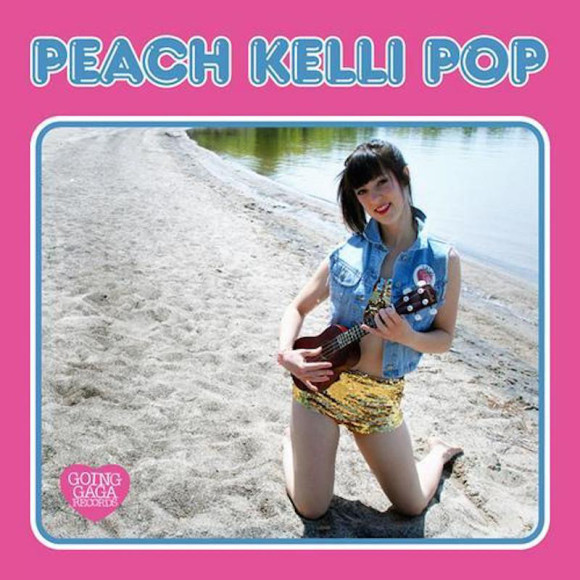 Peach Kelli Pop are the surf-pop experts from the universe that orbits Burger Records (although their releases aren't always on the label). A splash of garage sneer and short bursts of reckless abandon hold together the bright but fuzzy pop melodies. Below you can hear two tracks that will grace the groups forthcoming III LP (and, of course, CS). "Plastic Love" is a sleek track that has a bit of sad undertones, but "Princess Castle 1987" is the real gem. A nostalgic track that is laced with good vibes, it is dangerously catchy and hyperactive, but feels 100% genuine. It is the opening track of the record, and I can't think of a better way to kick off a LP.
The former is a hair over two minutes, and the latter is only a buck thirty, so they won't be accused of excess. If anything, the sugar high from the fuzzed-out melodies makes you amped up to hit repeat. We're looking forward to III, which drops later this month, but in the meantime, you can check out the group today in Minneapolis for two shows. The first is an all-ages show at the great book/record/tape store Dead Media (wi/Frankie Teardrop & Stereo Confession) in South Minneapolis. Later they'll play for the older, drunker and more jaded crowd at the Hexagon (w/ Kitten Forever, Frankie Teardrop & Sheer Mag from Pennsylvania). Great support from local bands at both shows, so don't miss these!
[soundcloud url="https://api.soundcloud.com/tracks/188371670″ params="color=ff5500&auto_play=false&hide_related=false&show_comments=true&show_user=true&show_reposts=false" width="100%" height="166″ iframe="true" /]
[soundcloud url="https://api.soundcloud.com/tracks/188370605″ params="color=ff5500&auto_play=false&hide_related=false&show_comments=true&show_user=true&show_reposts=false" width="100%" height="166″ iframe="true" /]