Introducing: Local R&B artist TaliaKnight's new LP "Nocturna" (Show SATURDAY!)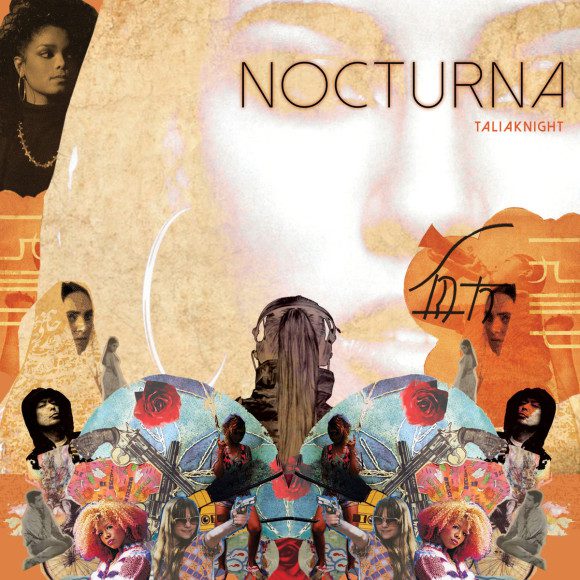 The night time always brings about a certain kind of aesthetic. Many see the night to be where the turn up begins, others see it as a way to destress and chill until the wee hours making sure their vibe is always in order. TaliaKnight, a producer based in Minneapolis by way of Chile, releases her debut project Nocturna, a project that clocks in at no more than 20 minutes, and provides experimental, lively, and cerebral sounds that has a backbone that is rooted in lively jazz instrumentation and early 90s R&B.
Starting things off is the nicely vibraphonic tinge of "Venus Retrograde," followed by "Guidance" which uses stark violin plucks and low tone bells and synths to create a melodic orchestration of the highest order. Elsewhere on this project, 80s synths are paired with xylophones on "tell U," while melancholy pianos and cacophonous kicks and claps come together on "tuneIn." What's awesome about Talia is her way of bringing this all about in the most organic of fashions, it's as if Flying Lotus and Clams Casino had a melding of the minds, and nowhere is this more evident on the song "Touch," a song which sounds like it could have been a Clams Casino outtake with its cavernous and filtered percussive elements and moody xylophones painting a wonderful picture.
Nocturna is a brief project, but it will leave you hitting the repeat button with its nostalgic elements and its wonderful instrumentation, and the way that TaliaKnight is able to build her instrumentation around the various sounds she uses shows that she is a producer to be taken seriously. It's wonderful for the chill vibes that it'll give you, and its a perfect soundtrack to those late nights.
TaliaKnight will be performing on Saturday, February 20th at Icehouse. Tickets are $8 in advance, and $10 at the door. Joining TaliaKnight on stage will be DJ Just Nine, and vocalist Dizzy Fae. Doors are at 10:30pm for this 21+ show.
— Ali, @egyptoknuckles