The Chrome Cranks: Ain't No Lies in Blood Review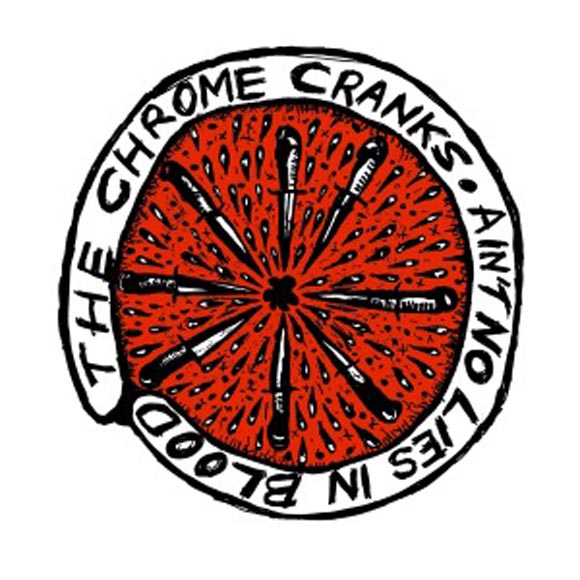 What happens when a band that epitomizes that "'90s cool" reforms? Never mind that The Chrome Cranks directly influence all your favorite garage-rock-explosion bands of the 2000s. Alongside bands like the Jon Spencer Blues Explosion, they had that cool guy swagger: reckless, kind of dangerous, full of intrigue. After packing it up and calling it quits in the late '90s, a few surprise reunion shows later, the Cranks are back in action with a brand new record.
"I'm Trash" picks up where the band left things 15 years ago. Descending riffs spiral around Bob Bert's stomping backbeat, both led by Peter Aaron's line "I'm trash / dead last." "Rubber Rat" is a swaggering piece of noisy guitar jazz, while the fake out acoustic opening of "Star To Star" almost sounds like a Michael Gira parody—that is, before it erupt into a noise rock stomp. "Broken-Hearted King" is full of slide guitar and a strong midpoint to the record. Among the originals, a pair of covers sit near the album's end. You might not even recognize them as covers because the band easily makes them their own. "Black Garage Door" is a great version of 1980s Ohio punks The Libertines (not to be confused with the more recent British band), while the 10-minute closing take on The Byrds' "Lover Of The Bayou" teeters on the brink of self-destruction. Even before its closing feedback it makes us wonder where these guys have been all our lives.
I spent many years doubting band reunions, calling them simple cash-ins that could never really recapture the magic of the past. With Ain't No Lies In Blood, The Chrome Cranks repeatedly prove this theory wrong. Welcome back, we've missed you.
—Adam
Writer / photographer / Reviler co-founder