Review: Metasota delivers with his great LP #RUMDMT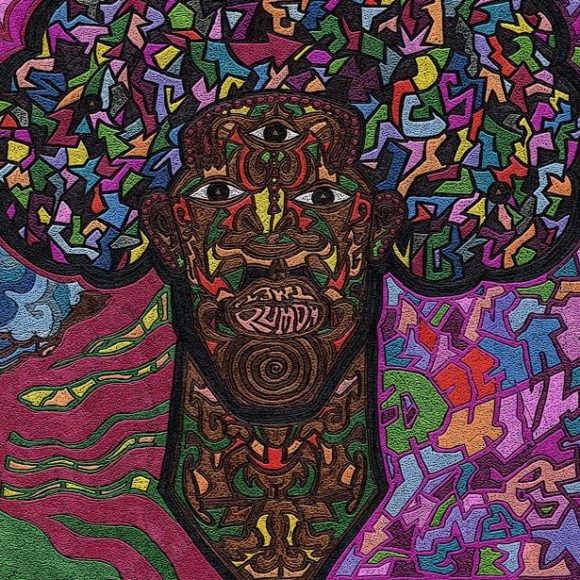 You might have caught this artist opening for your favorite rapper a lot. Whether they be local or nationally known, you'll catch him going on first and performing like he's going last at every show. Delivering punishing bar after bar that runs the gamut of critical subejcts in our days and times from law enforcement's disregard for the everyday citizen. After the EP series known as "H.I.P (Happy I'm Present)," and the mixtape massacre of "Black Friday," Metasota gives us what the build up has been leading towards in the form of RUMDMT, his first fully realized album.
Listening to the palpable and hard-hitting first third of the album, tunes like "Hands Up" shows why RUMDMT (Revolutionary Urban Militants Die More Tragic for the acrimoniously curious) is sorely needed. Meta utilizes an interaction with cops as a beginning and bookend to showcase the day to day behavior of an over-budgeted and less than engaging police force, and they day to day treatment faced by those with a darker melanin. This also continues into tracks such as "Get Down," and the sobering, yet haunting "If I Die." The album also has a lot to offer as well in other subject matters, such as the DMT-inspired title track which plays like a pleasant break from the heavy subject matter. It also offers up tunes like "Sheet Music," which is more for the late night lovers, and "Smile" which attack at player-like mentalities and misogynist/disrespectful attitudes towards women in general. For the seasoned hip-hop head at heart, you have the lead-off single of "Lake 80s" which is just raw emceeing, as Reefa Rei shouts out the chorus with an MF Doom-like rasp that's easily infectious.
Tek as the singular producer on the album helps keep things consistent and brilliant overall, with its soulful textures and wise sample choices, which help give Metasota maximum breathing room. Take on the title track "RUMDMT" for example, which utilizes a whimsical screwed-and-chopped soul sample, while Meta adopts a more spoken-word like delivery, whereas on "Hands Up" Tek is able to shift drum breaks with an operatic focus that allows for a nice beginning, middle, and end to each of Meta's tunes, and helps make RUMDMT operate as a well oiled machine that fires on all cylinders.
While RUMDMT is reliant on the current narrative of where police continue to have blatant disregard for anyone with a darker melanin, in the days where a militarized and over-budgeted police force are using its exertion of power in the worst ways, it's a narrative that still make anthems like "Fuck Tha Police," and "Blacker Da Berry" still just as relevant as the day they were made. RUMDMT differs in a different way, where it plays more as a coda/update of sorts to Ice Cube's "The Predator" after the LA Riots of '92, which reached its fever pitch when four officers were acquitted after the merciless beating of Rodney King. Like Cube's "The Predator," RUMDMT also has its moments like "Sheet Music" and "Smile", much like "It Was A Good Day" and "A Gangsta's Fairytale 2" were on Cube's "The Predator" to help make the jagged pills littered throughout the album easier to digest, and in that aspect, it's why RUMDMT shines bright.
— Ali, @egyptoknuckles