Real Numbers realize their potential with outstanding Wordless Wonder LP (Release show TONIGHT!)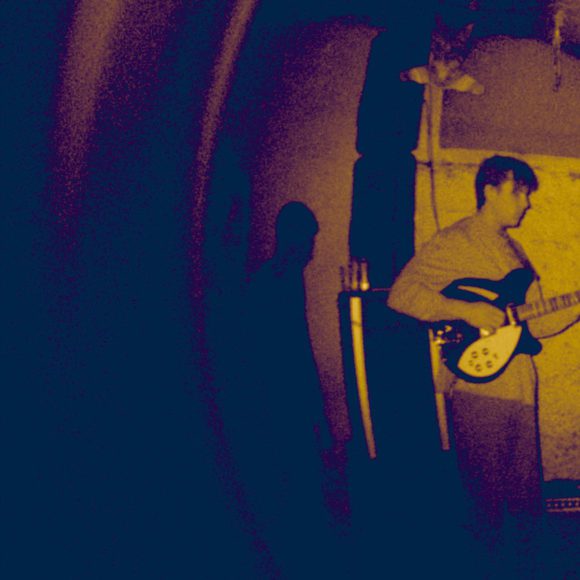 Real Numbers have been floating around the Minneapolis scene, both as a group and in other bands, for the last few years. I've always enjoyed their work, whether live, on compilations or on their CS and LPs, but I wasn't prepared for the earth-moving impact that their latest LP, Wordless Wonder, would bring to my musical existence. It is a warm, classic garage pop album that sounds both unique and wrapped in the warmest blanket of nostalgia that I have heard in years. It mines familiar territory, yet creates multiple moments throughout the 10 songs that had the hair on my neck standing up.
From the opening chords of the phenomenal, song-of-the-year contender "Frankie Infatuation,"(which we first heard on a Forged Artifacts comp last year), it is clear that Real Numbers have created a clear-eyed record that matches heart with major league hooks. Highlights abound on the record, which is released by Slumberland Records, from the anthemic title track to the spry and yearning "Only Two Can Play." I've listened to the record, front to back, dozens of times over the last few months, and it has not lost its luster. It reminds me constantly of a more mellow version of the timeless garage rock that Royal Headache have released over the last few years, and anyone who knows how much I love that band will understand the high level of praise this entails. Even when I cannot put my finger on the exact nostalgia this music mines for me (British 60s rock? West Coast garage? Some strange Galaxie 500 with fuzz amalgamation?), it stirs up something that very few bands are able to do anymore to my jaded ears.
This is a record that my limited warehouse of words will never do justice to explain how much I really love. I'll just put in one more plug to listen below and buy the record from the band. If you enjoy it half as much as I do, you'll be in for a treat. The band had a great CD release show earlier this year at the Turf Club, and tonight will celebrate the vinyl release of their record at the 7th Street Entry with Universal, Teenage Moods and DJ sets by Shawn Reed of Night People. It should be outstanding. More info/RSVP HERE.