Check out some raging hardcore from Blackthorne (Release Show Tonight!)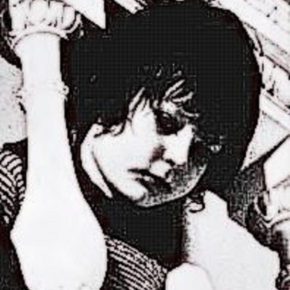 Four-piece unit Blackthorne is putting out new music Saturday, March 25th. Blackthorne, in its own words, "is a band".
Formed in 2012 by longtime friends Travis Bos (vocals), Steve Brooks (guitar), Bob Eisenbise (bass) and Matt Seitzinger (throne), Blackthorne pour dark and heavy libations down the listener's throat at Mach speed with inverting results, like an imperial pint of Guinness enjoyed while skydiving.
With the recent addition of second guitarist Mickey Kahleck, the simply titled EP 002 belies the tangle of riffs and screams contained therein. But brevity seems to be their pet – harder, faster, louder, shorter. In six minutes over five tracks, Blackthorne start an arresting conversation, refining shovels of suffocating coal into a myriad of reciprocating blades that devour all life within their jaws. Fans of Nails and the Dillinger Escape Plan will feel right at home in any future pits these tunes manage to stir up, while Rise Against and Coalesce fans will appreciate the lyrical vitriol throughout "The Antidote Is Not Free", "Bold Minds Are Dead", and "Reckoning of Deplorables".
According to the band, we should be expecting a full-length by the end of the summer, a follow-through to this sucker punch setup. If you're smart, though, you'll lead with your chin.
-Adam Johnson
Blackthorne play a release show tonight at Reverie with Aziza, No Skin and New Primals. More info in Facebook event.
Adam Johnson lives in Minneapolis with his wife, cats, and guitars.