Video: Benji Chasers "Better Off Without You"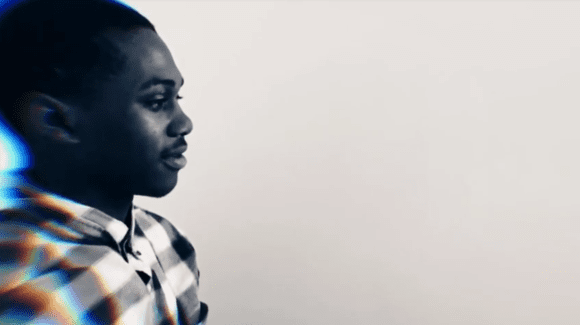 Bands usually come together because of some common purpose. That might be a shared love of K Pop, an affinity for analogue recording, a fondness for the TV show Cheers. The possibilities are endless. Benji Chasers are a local band whose shared purpose happens to be fairly unique. They were born out of a music production class at alternative high school North Education Center Academy. NECA serves at-risk youth, specifically those who have been recently incarcerated, have severe and profound mental health issues, and/or substance abuse issues.
We recently heard about Benji Chasers from teacher Erik Andress, who heads the class that the group is enrolled in. Andress hopes that the class he heads gives kids a chance to find a sense of creativity, pride, and purpose in art. In his own words he
"started the "music production" class because of the amount of the young people [he] worked with on a daily basis that [he] saw have a deep love for the beats pumping from their headphones. Kids who are just starting to learn to sing, rap, and produce were not being given an avenue to express that creative drive in a safe and academic setting. The kids… have had real heartache, trauma, internal and external violence in their lives but they are resilient. [He] hope[s] to show them that through music, they have something positive to be proud of. In the face of gang life, jail time, abuse in the home and community, previous challenges in school, young children that they have to raise while being children themselves, they have something powerful and worthwhile to give to the world."
You can see the results of the kids' work in the video "Better Off Without You" which features a synth/drum machine beat, rapping, and a sung chorus. There is obviously a lot of time and effort that has been put in and it shows – the video features great visuals, heartfelt and hard-hitting lyrics, and professional-sounding production. There is a great deal to be proud of there – and you can tell that these young artists in fact do. Many of them may be in a sense victims of circumstance, economics, and history. "Better Off Without You" doesn't sound like a song made by victims though, it sounds like something made by survivors. I highly suggest you check out Benji Chasers below and keep an eye on these kids – they could be destined for great things.