Introducing: Clams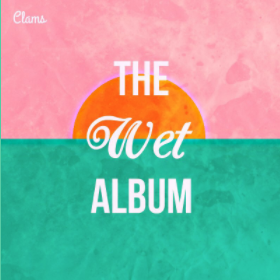 Springtime is (allegedly) nearly here and that means Summer also at some point must be coming too. Fun, summery days on water and land await us. Time to break out the Summer rock n' roll.
Local three-piece Clams are way ahead of you on that count. They sound a bit like they celebrate Summer all year round. They have a mellow psychedelic beach rock sound that can transport the listener from the worst Minnesota snowstorm to a place in the sun where tequila flows freely and the effect of the drugs is heightened by the gentle sway of the boat under one's feet.
Clams profess to be influenced by the likes of the Beach Boys and the Red Hot Chili Peppers and even at first glance it's kind of eerie how much their sound is kind of an amalgamation of those two styles. The band recycles a lot of the Beach Boys' thematic materials (i.e. good times in the sand) as well as the occasional dreamy vocal harmony. The RHCP aspect is a bit more modern and touches on the Chili Peppers' more melancholy repertoire (as opposed to some of their more rapid-fire white-boy funk).
There is a psychedelic element that takes things a bit further than either of those bands and is what truly makes Clams' sounds unique. They take their influences and present them through a kind of funhouse mirror that emphasizes the distortions. This is aided by the lead vocalist who sounds less like either Anthony Kiedis or Brian Wilson and more like a version of Ariel Pink if he were obsessed with Kiedis and Wilson. Toss that in, along with a lot of reverb and some keyboard melodies that seem just slightly unhinged, and you have a sound that is kind of a weird, druggy, good time. And based on song titles like "Rollin' and a Stonin'" it seems like this is exactly the mark the band is aiming for.
You can come out and feel the good vibrations for yourself at the band's next concert which will take place on 5/16 at the Turf Club (info/tix here). Follow band goings-on on facebook or their website.
— Jon