Introducing: Skyler Nowinski & The Controversial New Skinny Pill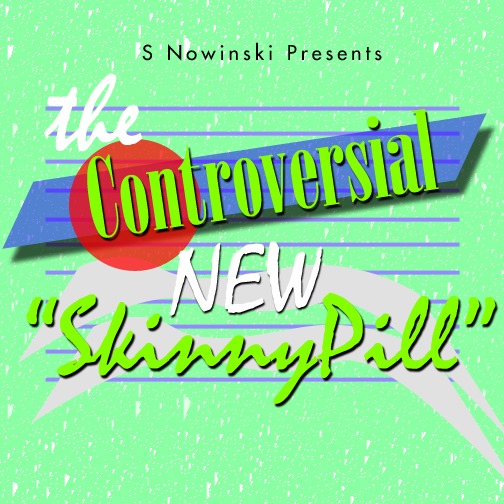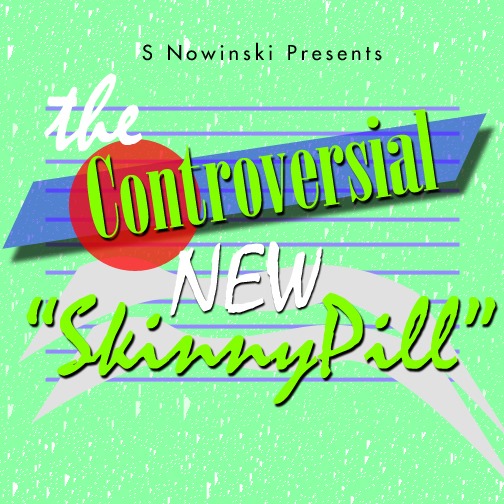 The Twin Cities seems to have something of an embarrassment of riches when it comes to awesome weirdo pop artists.  We just started listening to the talented Joey Joey Michaels the other day.  Hot on the heels of that comes The Controversial New Skinny Pill presented by Skyler Nowinski.  I know literally nothing about this band other than they made me an instant convert – check out their bandcamp page for a smorgasbord of contorted funhouse pop songs.
Its not easy to pin down TCNSP's sound but they've got a strong penchant for vintage sounding synths and a guitarist who sounds like he splits his time between funk and surf rock bands.  You might hear some Dick Dale inspired licks in one tune, fuzzed out funky beats the next, all followed by what sounds like an inspired follow up to "The Monster Mash" (by which I mean "Spooky Graveyard Lock In" which appears to still be a work in progress). Its a head trip and a fun one. Our hip friends at Undercurrent Mpls know what I'm talking about.
Check out Skyler and the CNSP for yourself below or stream tunes here.  If you dig them, give them a flashy new emoticon at their facebook page and also stay posted there for new show announcements. And get out and check out some of these great new local bands because there are a lot of them!
— Jon