Adam J's Best of 2019 (So Far): Third Quarter Results – Honorable Mentions & Local Favorites
They can't all be Best, so in the spirit of fairness here are a few more really (really) good 2019 musical releases that garner an Honorable Mention! And while I'm at it, here are some of the best Minneapolis releases, too!
Honorable Mentions
Bleached – Don't You Think You've Had Enough?, Dead Oceans
Well…don't you? No?! Alriiiiight…
Tycho – Weather, Mom+Pop Music
Mudhoney – Morning In America (EP), Sub Pop Records
Everyone's favorite Stooges seance band crank out some more protest pop for the Trumpian era. Best played loud.
Uniform/The Body – Everything That Dies Someday Comes Back, Sacred Bones
Imperial Teen – Now We Are Timeless, Merge
Faith No More alumni Roddy Bottum is so busy this year, killing it both in the pop…
Nastie Band – s/t, SGG Records
…and queercore underground ballparks with stellar numbers to show for his efforts.
Cuco – Para Mi, Interscope Records
High On Fire – Bat Salad, Entertainment One Music (EP)
Portrayal of Guilt – Suffering is a Gift, Closed Casket Activities (EP)
These Texan screamers just can't keep their angst to themselves and the world is a better place for it.
Sturgill Simpson – SOUND & FURY, Elektra Records
Even for a major label artist who is seemingly aping Damon Albarn for some career-nitro, this is a solid country-rock-psychedelic-disco-concept album.
EB – "La Criox", self-released (Single)
An incredibly realized portrait of the modern neurotic artist and their effort to coexist with a voyeuristic, consuming world.
Lisel – Angels on the Slope, Luminelle Recordings
Jesca Hoop – STONECHILD, Memphis Industries
This is not a fun album, but it is a very interesting album, which is NOT an insult. Lots of morose layers, this one, but beautiful.
Shura – forevher, Secretly Canadian
G&D – Black Love & War, SomeOthaShip Connect
Ever-so-slightly heavy-handed but ever-so listenable funky R&B melting pot.
Friendly Fires – Inflorescent, Polydor Records
Oxx – The Skeleton Is Just a Coat Hanger; These Are the Black Strings That Make You Dance, Nefarious Industries
B Boys – Dudu, Captured Tracks
This is a very New York band; and I know lots of music journalists are saying that about B Boys, but for once I don't mean that as a slight. Civic-minded jolt-rock soaking with the cold sweat of no-wave.
Young Guv – GUV I/GUV II, Run for Cover Records
Minami Deutsch – Can't Get There (EP), Höga Nord Records
Japanese psyche bands have the hold down on krautrock, non more so than Minami Deutsch.
Chance the Rapper – The Big Day, self-released
Ride – This Is Not A Safe Place, Wichita Recordings
Ride continues to be my favorite living-dead shoegaze band.
Violent Femmes – Hotel Last Resort, PIAS Recordings
TOOL – Fear Inoculum, Volcano Entertainment
13 years should have yielded a masterpiece, but instead we got an entirely listenable, hard-to-hate TOOL album. Can't win 'em all…
Batushka – Hospodi, Metal Blade Records
Chuck Cleaver – Send Aid, Shake it Records
Major Stars – Roots of Confusion Seeds of Joy, Drag City
If Government Mule or the Grateful Dead sounded like this I would totally get jam band worship. But they don't. But I still like this wahed-out slice of pound cake.
Chastity – Home Made Satan, Captured Tracks
Weeping Icon – s/t, Kanine Records
Abbath – Outstrider, Season of Mist
While his peers persist with their aggrandizing pity-parties, Abbath keeps having a blast rolling his black metal party bus through the world's accommodating venues; and Odin bless him for it.
Local Favorites
Lunch Duchess – Crying for Fun, self-released
A very honest, vulnerable band that can flex its muscles when it needs to, creating a sonic therapy session that only gets better with each return.
False – Portent, Gilead Media LLC
It may be cliche to correlate a metal album's cover art to the quality of the music, buuuuuuuuuut…This is False's third album, and it's their best so far. Look at that fucking cover! LOOK AT IT! You know what…..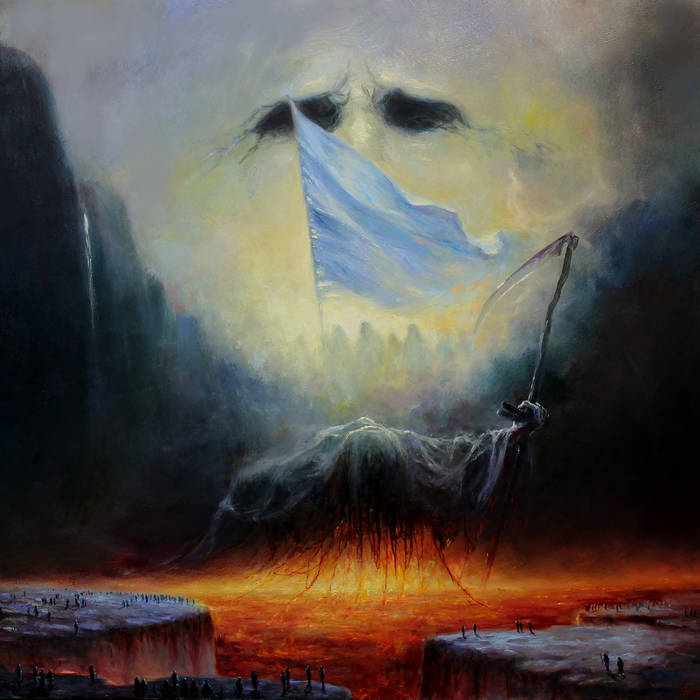 Catsax – II, self-released
Sax-a-ma-phone isn't the only thing going for this wonderfully weird offering from local alchemist Nelson Devereaux. Funky and sexy and right-on and all the other euphemistic things it's far from appropriate for me to appropriate.
Cut Hairs – Tomb Twister, Cell Records
Joe Marxen doesn't sleep, and we the listening audience benefit so much from his self harm. Between playing with Minneapolis civic-rock group Butter Boys and supporting countless other local live acts, Marxen writes good-ass strum-strum rock-n-roll songs; and his second solo effort shines with the gleam of time and effort to wonderful effect.
Grogus – Four Kings, self-released
I love it when a band's albums become more and more indicative of their sound and spirit. Minneapolis's kings of prog sludge have never sounded better on tape, and their trademark heavy precision shines in all its sludgy glory.
Adam Johnson lives in Minneapolis with his wife, cats, and guitars.