Beach Mountain Set To Communicate 'Life Time' Bandcamp Friday, March 5th
Minneapolis underground music distributors How A Member of the Kingdom of Heaven Might Appear (HAMOTKOHMA) are proud to announce the new album by anonymous electronic music collective Beach Mountain, Life Time. The album, Beach Mountain's fourth release, will be available on CD, cassette, and digital formats Friday, March 5th, 2021.
Beach Mountain and HAMOTKOHMA have a partnership that stretches back to 2017, when the label released the group's self-titled 8-track CD-R.
"We'd been approached at a show by Beach Mountain's assistant, Rivers, about Beach Mountain," says HAMOTHKOHMA's Aaron Finch. "She told us that the music was something that would come as a result of 'work' these 'people' were doing. At this point they hadn't played a show or even made themselves known on social media. We thought it was unique and agreed to make a limited release of it."
"We've never worked face to face with Beach Mountain," adds HAMOTKOHMA's Russ Troyer, "but just working with their friend Rivers, we have expanded their discography now to four albums, one of which was an autographed baseball."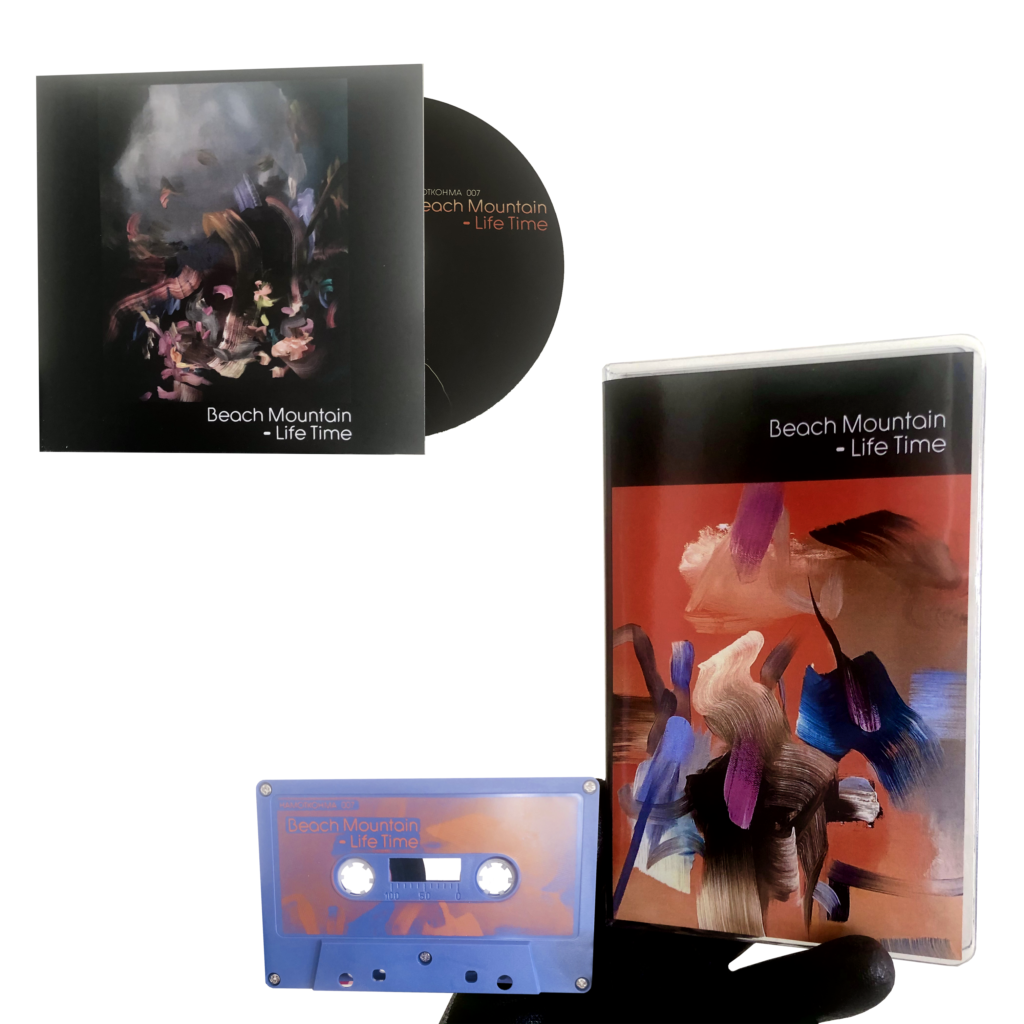 Life Time is 8 tracks of improvised electronic music, and in typical Beach Mountain manner the improvisation isn't necessarily wild or freeform. My personal favorites happen to be the deceptively funky "Mahanta Eli Zards" and the placid "Shaquille Unreal". The work is being done in real time to make the music feel like the stream of consciousness is alive but still danceable. That's not to say that there aren't plenty of times that the music doesn't get weird enough to bang around in seldom visited corners of one's mind. The album cover art features two paintings by Minneapolis-transplant artist Kelli Nelson, echoing the abstraction within the album, but also the apparent order baked into Beach Mountain's music.
The final track on Life Time is "Mountain of Light". Recorded live at the Kitty Cat Klub in Minneapolis sometime in 2019, the track offers a glimpse of Beach Mountain's improv process in it's entirety. In 18 minutes, Beach Mountain offers another album experience within an album.
Once quarantine is lifted, Beach Mountain hopes to pick up where they left off. As their social media accounts maintain, Beach Mountain is continuing their "research, the byproduct of which is the music."
Adam Johnson lives in Minneapolis with his wife, cats, and guitars.