Tape Thursday: DIIE Give Mutant Electronic Covers of Classic Songs from NES Games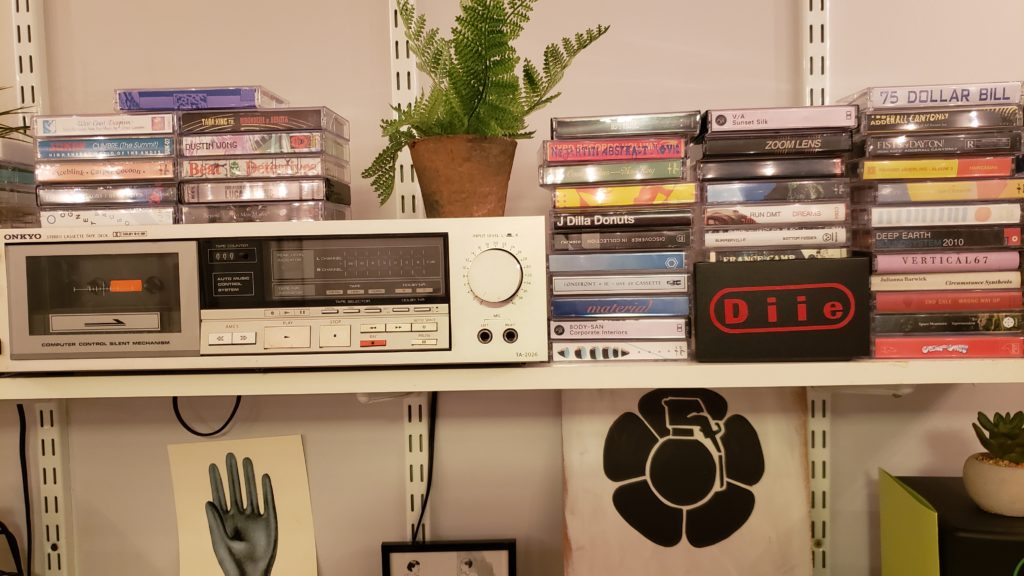 DIIE are a Minneapolis-based band who have released some cool krautrock and post-punk influenced records over the last few years. For their latest project, the totally socially distanced recorded DIIE Entertainment System, the four-piece band recorded a collection of hazy, mutated covers of classic NES tracks. The band passed the recordings back and forth amongst themselves to keep safe during COVID, and the songs capture the buzzing energy and retro futurism of the originals. Even if you're too young to know the songs, or aren't a video game player, it is a great collection of synth-heavy jams that stand on their own two feet.
The group released the record last fall and in another wink towards a bygone age they released the album as a limited run cassette. You can listen to the album below and purchase either a digital version or try to grab one of the final copies of the tape.