Local Rockers Night Jobs & The Right Here Joining Forces for Double 7″ Release Show at Palmers (TONIGHT!)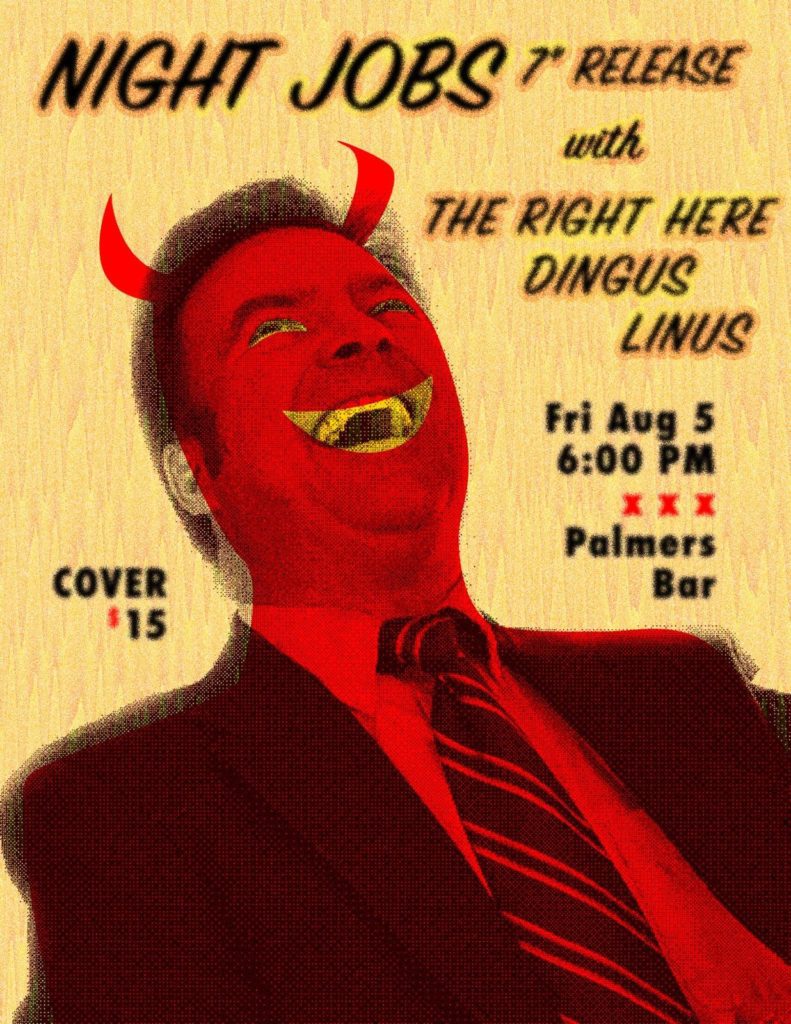 Local groups Night Jobs and The Right Here explore different sub-genres of rock and roll, but in the end, they are linked by loud guitars, combative drums and yearning vocals. A dash of emo, a sprinkle of grunge, a little Gaslight Anthem. Neither band are attempting to reinvent the wheel or make things overtly complicacated. Just rock.
You can stream and purchase both bands new 7″ records that they will be celebrating tonight on the wonderful outdoor stage at Palmers in the West Bank. The bands will be joined by Dingus and Linus to round out what should be a rollicking night. More info on tickets and details for the show HERE.