Funky Friday: Get Down With the Righteous We Want Sounds Compilation "Mainstream Disco Funk"Highlighting 70s Disco/Funk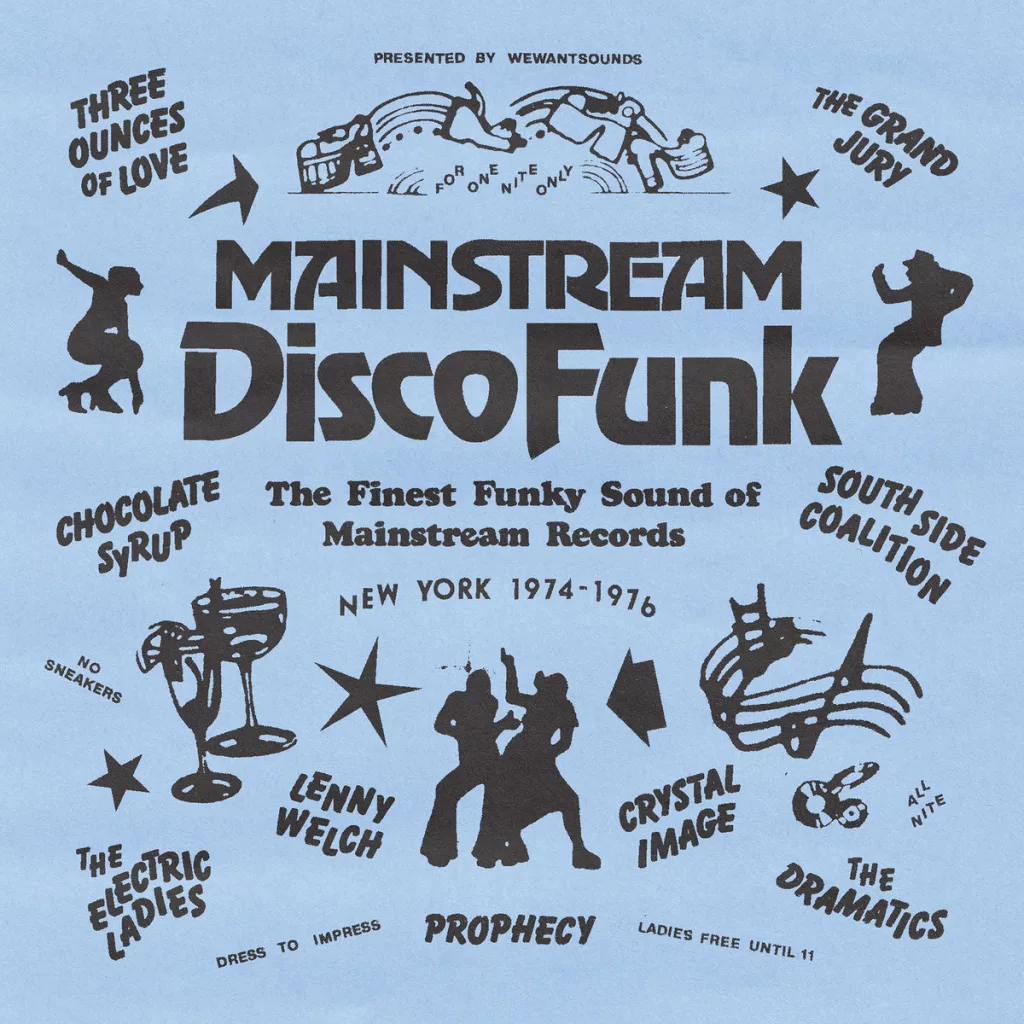 Funky Friday is a weekly(?) series where we highlight some music that is, well, funky. These posts won't just focus on funk as a genre, per se, but albums that have that *funky* feeling. What does that mean? Not sure, but as they say: "we'll know it when we see it." Enjoy some funky jams as we head into the weekend.
When the album title includes the name of your ongoing column, it's an easy inclusion. Especially when it's as righteous and rollicking as Mainstream Disco Funk, a compilation of cuts from artists of New York-based Mainstream Records from the notoriously decadent years of 1974-1976.
These songs liberally blend funk and disco. This collection of "should have been" hits have soaring vocals, punchy horns, rich synths and the kind of locked-in bass lines and drum beats that cause ridiculous dancing. Let this one ride and have some fun.