Justice: Audio, Video, Disco Review (Three Takes)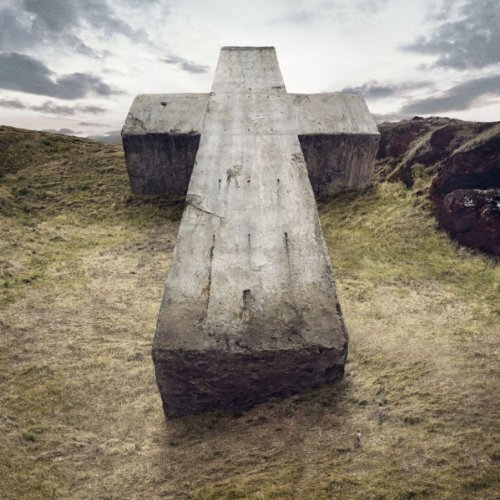 It can be difficult to gain a balanced perspective on an album after reading a single summary of the music. Bias can tilt a review, as can personal taste, history and just about everything else that is unique to the person writing it. So in an effort to offer an expanded perspective in such a medium, here are three reactions, three impressions, Three Takes on Audio, Video, Disco by Justice.
Ali Elabbady (Background Noise Crew, Egypto Knuckles)
82/100
It's been four years since the debut album from Justice. † was an interesting record nonetheless, if not for its exercise if microsampling, then the numerous dance jams it created. "DVNO," and "D.A.N.C.E" were just all around fun party anthems if nothing else, and their new record, Audio, Video, Disco, should come as no surprise in the natural progression of what Justice wants to create. Although this go round, as wonderful as the song structures are this go round, some of the memorable antics of what made us love Justice in the first place is a tad hard to swallow. Prog-rock, when sampled correctly at least can create some epic breakdowns, beginnings, and endings for song structure, and in this aspect, Justice does the best with what they're given, and for the most part it works, especially when songs like "On'N'On" and "Canon (Primo)" come into play. For the most part though, Audio, Video, Disco attempts to put more structure into the prog-rock jams they're trying to create, and while the attempts are honest, there are few occasions in which the execution sometimes comes off as half-assed, such as on "New Lands" or "Helix. Regardless, it should be interesting to see where both members of Justice are able to create after such a feat as Audio, Video, Disco.

Jon Behm
85/100
Justice's Audio, Video, Disco isn't one of those records that takes a lot of time to get into. From the aggressive opening of "Horsepower" onward it's pretty evident that the record is going to be a huge hit. The French pair has shifted their sound from hyper electronic dance music to a more prog-influenced, 70's metal/rock sound. And on top of that very electric guitar-heavy base is a sort of electronic veneer that lends the sound the sort of tinny quality of early video games. It's a bit like if the SNES had come out with Rock Band in 1992 and then filled it with Rush and Queen songs.
The sonic shift is a good move for the band – simply going down the same road as Cross over again ran the risk of sounding stale and un-creative (despite how great that record was). The only misstep is in "Brainvision" which sounds like Justice invited Ratatat into the studio to record for them (one of the more irritating bands of recent memory).
Great bands need to keep their sound on the move to a certain extent, and that is precisely what Justice has excelled at here. What remains to be seen is how much staying power AVD will have. Since I haven't had that much time to listen to it I am still mainly just wowed by its glossy veneer. Will it still resonate a year from now? My gut says that it will. It's a tough call though. Despite loving "D.A.N.C.E." (from the first record) enthusiastically for at least a year or two I am finally kind of sick of hearing it. "Civilization" is definitely AVD's "D.A.N.C.E." and correspondingly, I currently love it to death. I just hope the love lasts.

Josh
74/100
Earlier this year there was a fake Justice song that dropped on the internet, which sounded like a crappier version of the banging electronic jams they brought on their debut LP Cross.  Fans were relieved to find out it wasn't the band taking a step back, but I couldn't help thinking in the back of my head as I listened to their sophomore LP Audio, Video, Disco, that the 11 song LP felt like a tired pastiche compared with the Cross.  While songs like "Civilization" and "Cannon" bring that bass rattling, Daft Punk emulating synth raucous that made the band so big, most of the album feels tired and half baked.  "Horsepower" feels like a paper tiger, "Brainvision" is a song that has no heart (or beat) and the title track is just outright cheesy.  While Audio, Video, Disco is Justice taking a step back, you have to take into account what that means.  Justice at half strength still have crisper synths and heavier beats than most bands doing what they do.  While I listened to Audio, Video, Disco I couldn't help but wishing I could keep the good songs and pretend the less stellar ones were fakes, I realized that wasn't the case in this situation.  Maybe their debut set the bar too high for me, but their sophomore effort feels like a step backwards, even if that step backwards still leaves them miles ahead of most of their peers.
.