The Sextons: S/T Review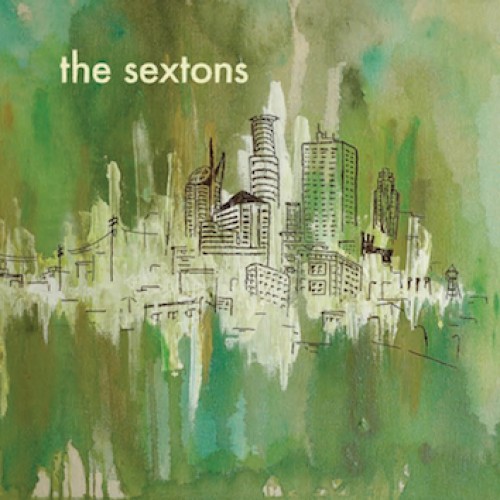 63/100
OK – I liked Radiohead's The Bends as much as anyone.  Noone really captured the alienation of teens in the mid nineties quite like Thom Yorke and company, and not many have since.  And not many bands have been as influential.  Radiohead's sound has for a long time been a musical Helen of Troy – the sound that launched a thousand bands.  You need only to scan a few myspace pages for mention of the brits under "influences" and I bet you will find as many mentioning Radiohead as do the Beatles.   Naturally with so much Radiohead inspiration floating around there is bound to be varying degrees of quality – and the ones who draw more on Radiohead's earlier catalogue (Pablo Honey, Bends) tend to fare  worse.   I mean even Radiohead quickly got bored with the mid-nineties alterna-rock sound and shortly thereafter moved on.
New Twin Cities band The Sextons, however, have not moved on yet.  Their debut self titled record is heavily reminiscent of mid-nineties Radiohead, occasionally to the point of sounding like a cover band, but covering Radiohead songs that you have never heard before.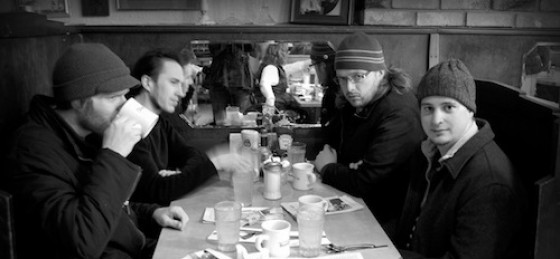 Were they a cover band though, The Sextons would be a really pretty good one.  While on one hand I am not thrilled that they haven't done more to make their own sound more distinctive from that of their influences, the band does actually do the whole moody alienation thing pretty well.   On the first three tracks of the album the guitars are sullen and brooding, occasionally swelling into waves while vocalist Eric Moeckel's pretty alto delivers perfectly angsty crescendos.    "Off/On" even mixes in a little textured vocal distortion – making it sound like the one track that would better belong on OK Computer than its predecessor.   Overall though the record generally gives the unsettling feeling that this is all something that has been heard before –  in different collections of notes, yes, but ones that seem to add up to the same product.
One generally positive thing I can take away from this album is that the band is talented enough to produce a good quality sound, and the as far as influences go – well, they could have done far worse than Radiohead.  In the future though I hope that they get a little more independent – I think that if the Sextons chose to really own their own sound they could be quite successful.
— Jon Behm
The Sextons' CD release is Friday, March 5th at Sauce