Joey Ryan and the Inks: Well, Here We Are Then Review
82/100
We have been following local rock band Joey Ryan and the Inks' trajectory for awhile now, so it was great to see them nominated for this year's "Are You Local" contest, Vita.mn 's best new local band competition at First Avenue (the winner is sent to SXSW).  Unfortunately Joey and his band didn't win (though with all due respect to Bight Club, if the contest was judged solely be that evening's performance the Inks would have won by a mile).  Still, the absolutely fantastic show reminded me to dig back out the band's debut record, which I had been planning to review for months.  Though Well, Here We Are Then, may have a throwaway name, the content inside is anything but.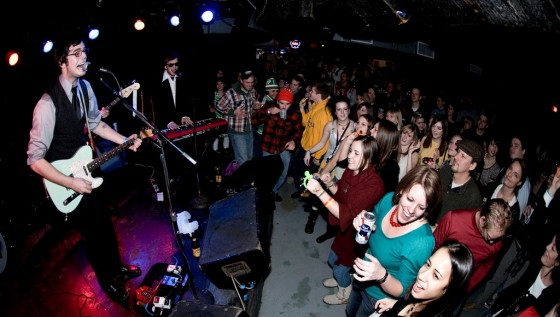 The album is filled with short, breezy pop songs that bring to mind an imaginary collaboration between the Shins and the Everly Brothers.  Sounding uncannily like James Mercer, Lead singer Joey Ryan's vocals give each track a youthful, bright-eyed candor while the Inks back him up with some barbershop harmonizing, classic rock guitar riffs, and vintage keys.  "Shame on Me Once (Shame on You Twice)" alternates between Ryan's pristine tenor and punky shout outs from the band, all over guitars that sound lifted out of a Traveling Wilbury's song.  Tracks like "Yellow Bird" take a decided turn into sunny Britpop, while "Speakeasy, Mr. Darling" and "Ohio, Crica 1994" hew closer to the more modern twee indie sound.  In a breathtaking display of scope, "Spitting in Tune" sounds like it contains a Zydeco accordion part played on a keyboard, "Oh, Caroline" finds the band tinkering with a banjo, and "By the Wayside" makes a left hand turn with a talented display of classical guitar.  The band, it would seem, can do just about anything.  Perhaps the best display of that finesse is "You are All friends of Mine" a bittersweet little pop song with harmonizing vocals that emphasize Ryan's slightly melancholic tint.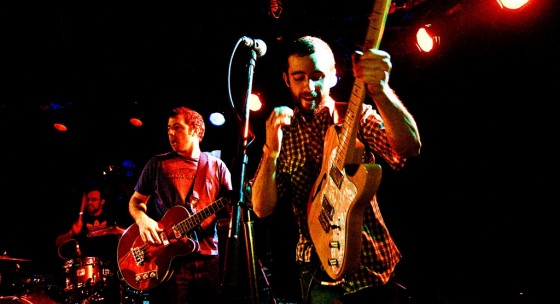 While Well, Here We Are Then may not have won Ryan and Co. a free trip to SXSW this year, they can still rest easy knowing that they have produced an undeniably good pop album that is bound to find an audience soon.  Judging by the enthusiastic response they received  at the Vita.mn showcase, they may have already found it.  See for yourself at their next show on April 10th at the Kitty Cat Klub in Minneapolis.
— Jon Behm
Joey Ryan and the Inks – You Are All Friends of Mine