The High Llamas: Talahomi Way Review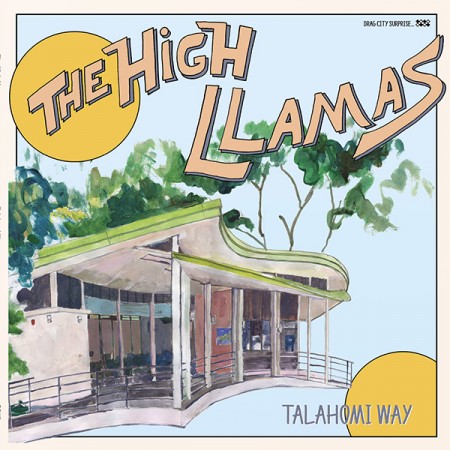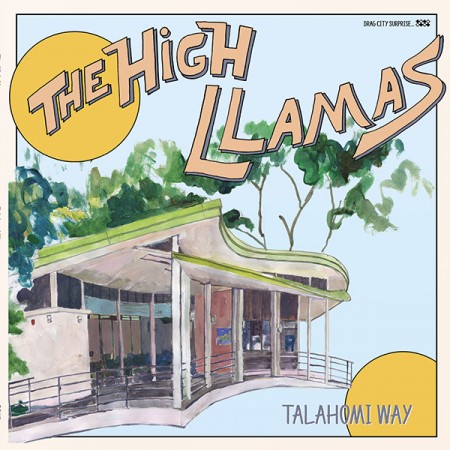 80/100
Talahomi Way, the new record by long-running cult favorites The High Llamas, floats by like a summer breeze across a 1950's Southern California vista.  In twelve new tunes the retro-futurist band's album unfolds via sumptuous strings, soft guitar strumming, languid lounge synths, and Sean O'Hagan's velvety vocals – a sound that evokes images of Technicolor palm trees and curvaceous Googie architecture.   The band's electronic elements are more understated than ever before and under the expert guidance of producer Tim Gane (Stereolab) are folded in neatly without sacrificing any of the record's warmly intimate ambiance.   For the first time in a long time drums were even included, but the majority of the record's percussion is fairly minimalist.
Starting with record opener "Berry Adams," O'Hagan introduces the listener to a world of richly textured instrumentation as well as absorbingly wrought characters.  Adams appears to be a perpetual dreamer, a wanderer in a surreal atmosphere created by the tune's muted horns, guitar, and harpsichord-like keys.  The hypnotic, somewhat psychedelic aura is continued throughout breezy instrumental "Wander, Jack Wander" as well as standout "Take My Hand" which employs such an array of instrumentation that it sounds like a bizarre ukulele-inclusive orchestra.   Other standouts include the flute-inflected "Ring of Gold," and "Fly Baby Fly," which sounds a bit like a psychedelic Pan Am advertisement.  The best tune though is perhaps the titular "Talahomi Way," a three and a half minute wander through delicate vocal harmonies, hazy harmonica, and wah-wah guitar accents.
Searching for single though isn't the recommended way to go about plumbing Talahomi's depths, however.  While the record contains some standouts, the quality is largely interminable across the board.  The best way to experience Talahomi (at least in this writer's opinion) is to let oneself become swept up in the album's overall sensation – Sean O'Hagan's beautiful, dreamlike, Technicolor world.  Listening to Talahomi, you may not find it all that difficult to become immersed.
— Jon Behm
The High Llamas – Talahomi Way
Talahomi Way will be available on April 18th via Drag City
The High Llamas:          Site
.