Flying Lotus: Cosmogramma Review (Four Takes)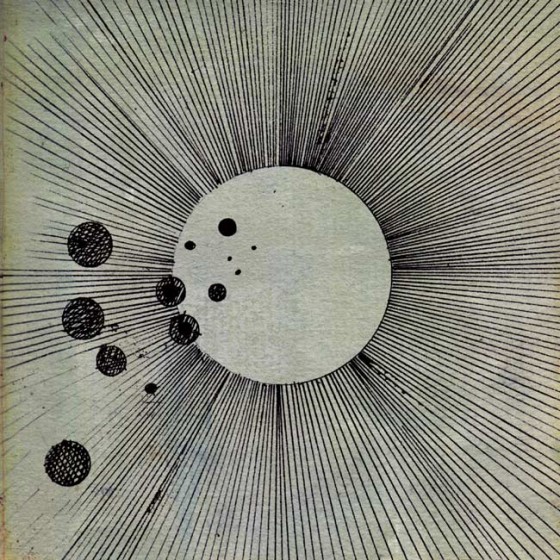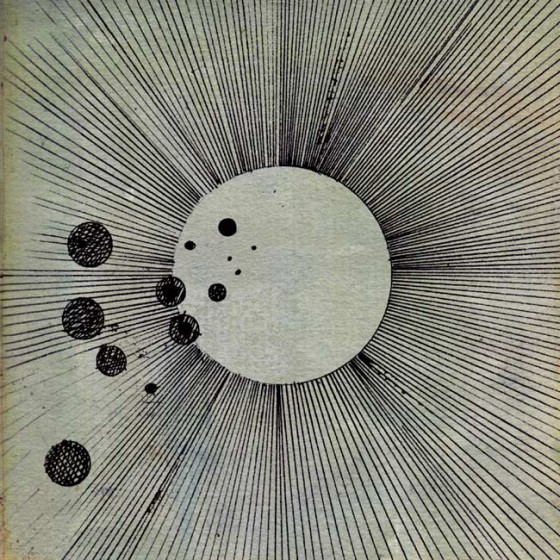 It can be difficult to gain a balanced perspective on an album after reading a single summary of the music. Bias can tilt a review, as can personal taste, history and just about everything else that is unique to the person writing it. So in an effort to offer an expanded perspective in such a medium, here are four reactions, four impressions, Four Takes on Cosmogramma by Flying Lotus.

Jon Schober, Music Director, Radio K
90/100
This album is so good, it's ridiculous. While there isn't much of a coherent direction in any capacity to follow since the samples splice up any semblance of an emerging melody, it somehow works. It works so well that it's hard to decipher what exactly is making these songs memorable in the first place.  Flying Lotus' label, Warp, advocates this album is a space opera, and it makes a lot of sense to utilize this description. It's a loud, sprawling, pretty damn epic piece of work with just about every sound you could ever imagine coming at your ears and propelling you into the distance: lush strings, 8-bit blips, chimes, downright brassy horns, and even a harp. Yet this seemingly apparent cacophony all ends up fitting peacefully together in a fleeting montage of music. The interesting thing about Flying Lotus is that you can't quite pinpoint his influences, but you can tell which modern-day artists take a cue from him: Gonjasufi, Dam-Funk, Hudson Mohawke, among so many others. The mysterious Los Angeles producer provides these musicians with a never-ending capacity for new ideas. You can tell on Cosmogramma that the man behind it all is experimenting with music in ways hardly before pursued, and the end result is this gem of a composition.

Aby Wolf, Local Musican
At 26 years old, L.A-based beatsmith Flying Lotus is already 10 years deep into his craft, and his body of work stirs with an emotional intelligence rarely found in electronic music. His 2006 debut album 1983 is a strong collection of beats that serve as a playful "comin' up" statement for the Nintendo generation, built of bleeps and liquid-glitch.  The 2008 album Los Angeles–my first taste of FlyLo–is a hoppin' soundtrack for waiting tables on a busy Friday night, yet allows enough introspective space for sifting through emails amassed after a week's hiatus in Central America.
In May of 2010, Flying Lotus releases his most stunning work to date:  Cosmogramma.  More fluid composition than assembled compilation, one track melts into the next without warning, and the flow is dynamic but never stops–it's a space opera joyride.  The overall tone of the record is upbeat and downright triumphant–I find my head nodding a huge affirmative with a brilliant smile ("oh, damn!") in the soaring peaks, and transported off to contemplate my memories in the valleys ("hmmmmm….").  FlyLo has an incredible gift for arranging instrumental samples in a very lyrical way–his tunes don't need words.  Carefully chosen vocals are peppered sparsely throughout Cosmogramma, which makes the words memorable highlights instead of bulk material.  And of course, the song with the most pensive feel features none other than Thom Yorke–a man whose voice makes loneliness a beautiful experience.
What I love about Los Angeles is that you really get to know each groove–an idea is presented and then thoroughly delved into before the next track.  Cosmogramma is so sparkling with layers and textures, you have to take in the whole album about 27 times to wrap your mind around it.  But it's a beautiful and joyous task, best taken in as one whole piece of music with headphones on a train at a window seat.
I was blessed to share a conversation with the man himself (a.k.a. Steve Ellison) moments after his recent show at Bar Fly Loft in Minneapolis.  He talked about how L.A. is always changing–that from one year to the next, suddenly people are walking and talking differently, swayed by the constant flux of trend and taste.  Cosmogramma seems to be a fully-realized musical expression of that observation:  the moment you fall in love with each song, a new idea peeks in from the periphery and entices you off to the next, never to look back.  Mr. Ellison inhabits his body like a man who is gracefully aligned with his sense of purpose, and his output shines with appreciation for all of life's peaks and valleys.  He understands that what he does brings people joy, and from the zillion-watt smile on his face while he performs, it's clear that he's enjoying his music just as much as the rest of us.

Josh Keller
83/100
I have a strange relationship with instrumental hip hop. Even at its best (Madlib, J Dilla, RJD2), I rarely find myself immersed in it for functions outside of using it for background music. I find this same conundrum with the latest opus from Flying Lotus, the brain melting Cosmogramma, the L.A musicians third LP. While he is more wild and experimental than the other artists mentioned earlier, the searing music on Cosmogramma still tends to lose me to daydreaming about a third of the way in. I am of the feeling that this isn't a bad thing, although I could see how it would be taken that way. This is an album that you could easily put on in your headphones and escape for 45 mintues, although you will probably be jolted back to reality with thoughts of "what the fuck is Thom Yorke doing singing in my dream?" Flying Lotus takes it a step further than his competitors who are just creating a nice groove by adding a grimey layer of fuzz that help to separate him from the pack.  Whether or not this album will get spins outside of when I am trying to fall asleep shouldn't alter the fact that it is an excellent album from one of the brightest talents in the instrumental hip hop genre making music right now.


Jon Behm
92/100
Just a teensy bit of hype surrounding the newest FlyLo album – so much that it seems even bloggers who never gave Los Angeles a listen are now ready to fight and die in the name of Cosmogramma. And for once that hype generally lives up to itself – mad scientist Steven Ellison has crafted a real masterpiece of sound that draws from electronic and hip-hop styles, but could really only be considered a form of future-jazz. Utilizing everything in his bag of tricks from samples to found sounds (the ping pong ball bounces are particularly creative) Ellison fuses everything together with an auteur's touch. While tightly constructed it never lacks for an organic-sounding, improvisational quality – Ellison knows when to rein the sound it and when to let it loose. Probably the most admirable aspect of Cosmogramma though is the liquidity in which the dense mess of sonic tidbits flows together and seems natural despite logic dictating otherwise. The only fault I can find with the record is that, as far as accessibility goes it isn't exactly easy to get into. Much like Burial's work, I think that Cosmogramma will likely always be a niche listen – a secret handshake for the music heads of the world.