Gayngs Relayted Review (4 Takes)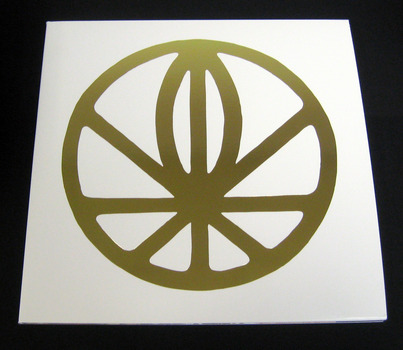 Justin Andert, Above the Fold
65/100
Gayngs' debut album is a collection of eleven songs encapsulated in an overall air of nostalgic sexiness. I see this album as a crossing that links different characters, telling their story with their own brand of music, to an overall idea that it's all somehow Relayted. Whether you're in a New Orleans Jazz Club, the First Avenue Mainroom, or backwoods Wisconsin all eleven songs on this album sound like they were made to be listened to in that particular setting.
The interconnectedness of this album is what truly stands out. Even with musicians of all types of influences and styling; Ryan Olson somehow makes the 80's nostalgia, borderline porn soundtrack, and ethereal vocals to make sense in this 55-minute work. Tracks like The Gaudy Side of Town and The Walker show off the mysterious jazz fusion with a hint of glitter pop at the tail end of the latter. Relayted reaches it's highest point with stand-out track Faded High, which starts with a basic synth and click track that sounds like it's straight off a Dr. Beat. It pulls you in when the female vocals kick in about 30 seconds. In this track, we've moved away from the pornish sounds of Crystal Rope and gone straight into sexual tension. The Last Prom on Earth is a closing track that tugs at your most nostalgic heart strings while coming up on the cusp on cheesy, but falling short and landing somewhere on sentimental.
What works best is Ryan Olson's ability to take these talented musicians and put them in a new element. Gayngs has made an album that might not feed into your every desire, but will certainly keep you listening, if for no other reason than to imagine a romantic night, a lustful night, or a lonely night.
After hearing that a Midwestern supergroup was getting together to write an album of 10cc inspired love songs I have to admit, I was ready for some hilarious, tongue-in-cheek results. But surprisingly, the Gayngs gang seem to have taken the project utterly seriously – rather than over the top cheese they have taken the Joseph Arthur approach. That is to say they aren't just fucking around. And that is both the saving grace of Last Prom on Earth as well as its Achilles' heel. On one hand the expertly crafted musicianship, layered vocals, and experimentation have made the record far from just a gimmick. On the other – in my imagination a group this big and diverse should have a lot of fun working together but "fun" isn't something that really comes across in the record at all. A possible exception is the record closer "Last Prom on Earth," a smoov jazz slow jam that pines for "the time we spent at the Dollar General." But even that track's lightheartedness stems mostly from the fact that I can imagine it being played last at every HS prom for the next twenty years (though it is depressingly more likely that future generations will opt for songs like Lil Wayne's "Prom Queen" instead). I confess that I was ready for tracks like "False Bottom," "Crystal Rope," and the Godley and Creme cover "Cry" to be finished long before the songs were done playing (fun fact: Godley and Creme also created the legendary video for Wang Chung's "
Everybody Have Fun Tonight
"). While I can admire these tunes for their expert craftsmanship – overall the smooth jazz sound just isn't my thing (perhaps it is just too many negative connotations from my Eighties childhood). Still, in certain cases I feel like the gang has pushed the sound forward moreso than imitating it – I found tracks like "The Walker" (gunshots!) "Faded High" and "Ride" particularly enjoyable, and "No Sweat" is a great song, especially for the fact that it features P.O.S. crooning like Phil Collins. I could go into everyone's individual contributions to every song, but frankly there just isn't room for so many people here. I think that they all combine to form a very cohesive, very talented whole, even if at times the resulting sound doesn't fit my tastes.

Kyle Matteson, More Cowbell
83/100
What started out as sort of a drunken joke among friends just over a year ago has turned into one of the more talked about (and yet mysterious) releases of the year so far. While the lineup of 25 mostly regional (Minnesota/Wisconsin) musicians may not look as impressive on paper to those outside of the Midwest, to anyone familiar with the local Twin Cities scene, it's a stunning collection of many of our most talented and fresh artists in indie rock, folk, & hip hop.
More often than not "super groups" tend to be much less than the sum of their actual parts, but I feel this is one case where all of the talents involved have come together to create something that is not only unique, but also shows a completely different side of their talent that will impress both fans and critics of their individual works alike.
Relayted is 11 tracks of sexy R&B/soul/rock slow jams (all songs are 69 bpm except for 'Faded High', which is 138 bpm (69 x 2), and even though the album is overall rather slow, it displays a fairly wide array of styles over it's 55 minutes. From the opening Sade-esque 'Gaudy Side of Town' featuring Justin Vernon (Bon Iver) & Zach Coulter (Solid Gold) sharing vocal duties as well as Mike Lewis' fantastic sax playing, to the Digitata-esque electro pop 'Faded High' that features Doomtree's Dessa & Channy Caselle (Roma di Luna) handling most of the lead vocals, the album is an incredibly fun ride and one which you actually get an idea of how much fun everyone involved with this project must have had in the studio. I dare you not to have a huge grin on your face during the closing track 'The Last Prom on Earth' when Justin Vernon does his best Bone Thugs-N-Harmony impression following Ivan Howard's (The Rosebuds) best Teddy Pendergrass-ish spoken word verse. Hip Hop heads will be pleasantly surprised by Stef Alexander (P.O.S.)'s fantastic vocal take on 'No Sweat'.
Sure plenty of people will find some songs on Relayted cheesy, and I can certainly understand that. I felt similarly half way through the initial listening party at Nick & Eddie back in January, but about half way through the album I realized that, as cheesy as it may be, there's rarely a feeling of irony in this project. Everything is executed with such precision and passion that makes you fully believe that members involved truly were inspired by many of the 80's & 90's music that they draw from on the record.
Last but not least, while the album features an insane list of contributors, the main mastermind behind Gayngs and much of the credit needs to be directed at Ryan Olson (Digitata / Mel Gibson & The Pants / Marijuana Deathsquads, etc.), whose production on Relayted is not only flawless, but will likely lead to him being a more sought after producer in the future.

Josh Keller
81/100
I think whether you classify Gayngs as a super group relates directly to where you are currently standing on the earth. For us Minnesotan (or fellow Midwesterner) music fans, the lineup for the group is near heart attack inducing collection of musical talent. I won't use up my word count naming them, but the most important as far as influence on the sound are band "leader" Ryan Olson and the guys from Solid Gold. The sound on the record, a mix of dramatic 80's pop and STD laced electro rock, is clearly influenced by these main participants. Yes, Justin Vernon, members of Megafaun and Rosebuds and POS (plus about 20 more) joined the record, but in reality these main few bear the majority of the fingerprints on the 11 double LP. While the gimmicks (pre-release on 4/20 and all songs at 69 beats per minute), combined with the local music scene barely able to not bust their load at any mention of the group, I suspected I would not be into the record, but that isn't that case. The songs are intricate and engaging (especially "No Sweat"), with chilly vocals that help to bring life to the barren soundscapes the band has put together. While this isn't the time stopping album that I am sure some people will make it out to be, it would be a really solid record that would come recommended even if it didn't featuring the Midwestern indie all stars as its main players.
[bandcamp width=100% height=120 album=4146578330 size=large bgcol=ffffff linkcol=0687f5 tracklist=false artwork=small]
PRE-ORDER Relayed starting on 4/20