The Dodos: No Color Review (Four Takes)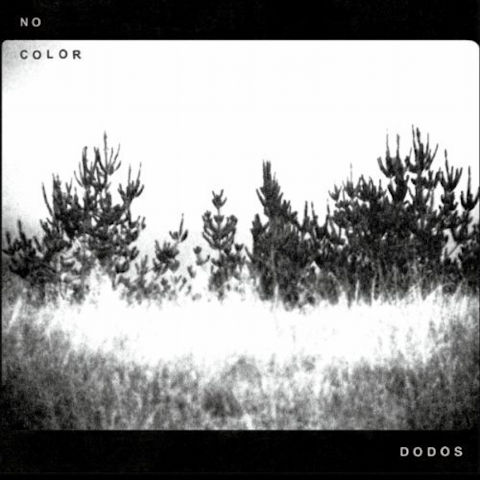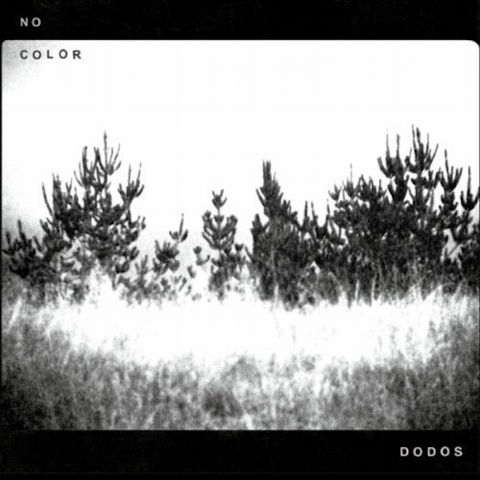 It can be difficult to gain a balanced perspective on an album after reading a single summary of the music. Bias can tilt a review, as can personal taste, history and just about everything else that is unique to the person writing it. So in an effort to offer an expanded perspective in such a medium, here are four reactions, four impressions, Four Takes on the No Color by The Dodos.
Josh
83/100
When I first caught wind of the manic sounds of The Dodos on their excellent sophomore LP Visitor, I was enamored with the manic sounds of Meric Long's riotous finger picking and emotive singing and Logan Kroeber's ecstatic, world driven drumming.  The songs were fresh and just outside of the box enough to not be too poppy while still packing a rich melody.   For whatever reason, their last release Time to Die seemed flat to me.  Whether it was fatigue from spinning Visitor on constant repeat for so long or whether it simply was an inferior album, I simply felt let down by the album.
Maybe it was the time away, or maybe it just is an album I am more predisposed to like, but the groups latest effort No Color has found me back in the bands corner.  Starting with the machine gun snare rhythm and pulsing guitar line of "Black Night" and continuing on through the subsequent eight songs, the group seems rejuvenated.  Or maybe it is just me.  The duo is joined on the album by sometimes bandmate Keaton Snyder and Neko Case, the indie chantenouse who sings backup vocals on a good portion of the tracks.  Mixing together upbeat stompers like "Good" and  "Sleep" with more mellow material like "When Will You Go," the group seems to regain the form that brought them so much success with Visitor.   I am not sure what they did different on this album and Visitor that seemed to elude them on Time to Die, but I can only hope they can bottle it up for future recordings, because at their best they are one of the most interesting indie-pop groups around right now.

Matt Linden
75/100
The nine-track fourth full-length album, No Color, from folk duo Meric Long and Lofan Kroeber is, in a way, a return to form. On this release, the duo gets back to the basics, returns to a two-piece (though Neko Case does contribute vocals and strings) and delivers an album full of blistering, Fall-soaked folk rock bangers more a kin to their second release, Visiter. The one-two punch of the driving "Black House" and the sunnier "Going Under" showcase both Kroeber's wildly terrific drum playing and Long's technical, complex acoustic strumming chops. While Neko Case takes more of a backing vocal role on "Sleep"and  "Don't Try and Hide It" and others, her high-pitched cantor is a perfect compliment to Long's woodsy voice. In addition to her vocal work, you'll also notice her light string work throughout the album which gives the songs a new layer and needed balance. The first five songs are fiery and make for a pretty relentless first half. The latter half of the album, however, drags in comparison and tends to hit a more lulling stride. "When Will You Go" and "Hunting Season," for instance, snags and throws off the consistent driving force the former displayed. But this carries over in good way on the two plucky closing tracks, the haunting "Companions" and the slow-building "Don't Stop," which regains the fast-paced momentum before signing off. "Don't Stop" is also one of the stronger tracks on the album and it's a good choice to cap off No Color. While this isn't The Dodos strongest album to date, it is their strongest since Visiter. And this fact is indebted to the band's decision to go with their original producer John Askew, who brings out an honest, more rustic and authentic sound in the two. They just seem more at home on this record and it shows. Hopefully they can keep the pace going on their next effort and just stick to what they do best: banging out their folk rock as fast and as hard as they can. And at it's best, that's exactly what makes No Color a solid album.
Ali Elabbady (Background Noise Crew, Egypto Knuckles)
82/100
You want to think that Time To Die, The Dodos third record was something in the right direction as far as experimentation and progression, but the execution was lacking the umph that Visiter did.  All that can be erased in their fourth endeavor, as No Color seeks to erase that execution thing from the onset of the rhythmic and majestic "Black Night" whereas the ever-changing arrangements bring those brimming expectations back to the forefront once "Going Under" hits.  Once again Long and Kreber bring back what the potency of their minds can bring to their creativity, and what that creativity can do minus the heightened expectations.  The jamming acoustic guitars on "Sleep," and the head-nodding jam stylings of that same acoustic guitar brought to unexpected life on "Don't Try and Hide It," and all during the adventurous 46 minutes, you are left with something that is very much curt, whimsical and melodic.  Overall, No Color definitely becomes a welcome record that is full of the sounds being sought as spring approaches.

Lindsay Schwartz
 87/100
Seeing these guys perform a stellar show at the Turf Club last Spring, I expected to enjoy their latest album at the very least the same relative vigor. At the time, I was amused by San Fransisco-native Meric Long's impressive and somewhat frenetic tribal-like drum sets which drive each track together while simultaneously shifting in pulse and rhythm. Not many bands I'd seen perform live previous to the duo had been able to create such a multitude of crisp noise at once with so few performers without feeling cacophonous. But it seems The Dodos have proven once again that they are able to progress beyond this classification of noise – this time with even more intensity. Neko Case does a beautifully subtle job in lending her voice and strums to the first half of "No Color," complimenting Long & Kroeber's weave of sound that, without her contributions, would at times lack their current development. With the happy pulse in favored tracks such as "Good" and "Sleep," you get a genuine feeling that these guys are just being themselves as they are naturally, that nothing is forced in the band's interaction. Furthermore, their direction manifests in their accompaniment; beyond the drumming, each instrument has a purpose that drives through the length of the album, lending this trait of variety to the band's identity itself. They're poppy; like Spring coming alive. Short but sweet, this is a feel-good album that you can spin on your record player and let it echo down the hall. Cyclical, energetic, and undoubtedly chalk-full of color; expect a playful ride from this aggressive folk record. I can happily say I appreciate it far more with every subsequent listen and am eager to catch their contagious energy during their next live show in the cities.
Catch the band tonight along with Reading Rainbow tonight at the Cedar Cultural Center.  Music is at 8pm and tickets are $14.