The Black Keys: Brothers Review (Four Takes)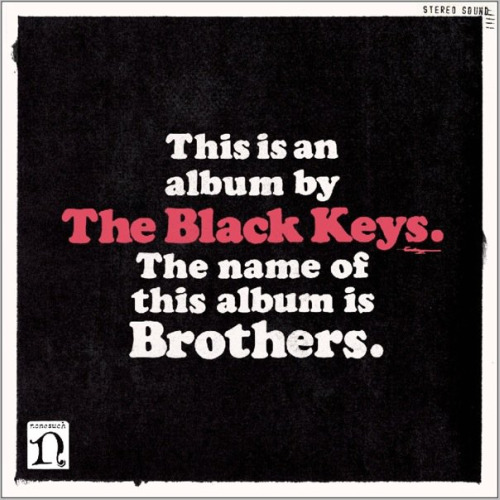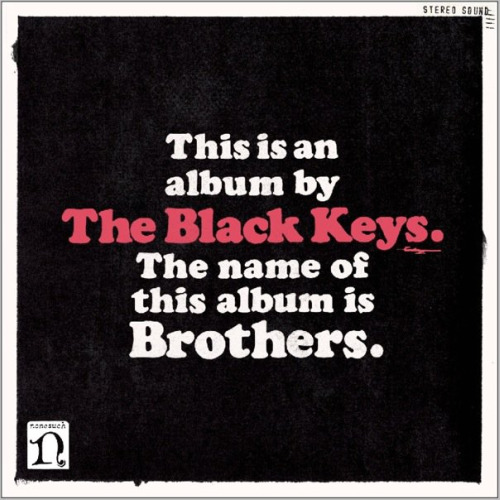 It can be difficult to gain a balanced perspective on an album after reading a single summary of the music. Bias can tilt a review, as can personal taste, history and just about everything else that is unique to the person writing it. So in an effort to offer an expanded perspective in such a medium, here are four reactions, four impressions, Four Takes on Brothers by The Black Keys

Alexei Moon Casselle, musician in Roma Di Luna and Kill the Vultures 
75/100
The Black Keys continue along their path of party-rockin' blues with a soulful, psychedelic twist on their sixth record, Brothers. Fuzzed out guitars, organ, bombastic drums and soulful, distorted world-weary vocals awash in a funky haze make Brothers an enjoyable listen from cover to cover. While some fans shuddered at the thought of the Keys moving their recording process from the basement to the studio for 2008's Attack & Release and collaborating with buzz-producer Danger Mouse, the band maintained their essential grit and guts while bringing their vision to life in high definition, adding a coating of clean shimmer to a base of dirty, low-fi creations. For this record, the Akron, Ohio duo took their project to the legendary Muscle Shoals Sound Studio in Alabama and the results are nothing short of pristine, funky, head nodding indie rock. The Keys show great restraint on this particular record, balancing their act between keeping tracks sonically voluptuous while allowing each component the right amount of space to shine through. I was skeptical of the Black Keys when I first heard them, in the way that I am skeptical of most revival bands, especially white singers doing historically black music. But the Keys have released enough material to prove their sincerity, carrying on tradition out of respect rather than imitating for lack of one's own identity. Singer Dan Auerbach wears the weary, soulful voice well, keeping his delivery steady yet passionate and always with a cool swagger that few modern vocalists can pull off. Thematically, Auerbach treads well-trodden territory of forsaken love and other variations of wrong-doing and done-wronging, taking a cue from his R&B and soul forefathers. I'm not mad that Auerbach doesn't push the boundaries lyrically, because at the end of the day, the Black Keys are setting out to make music to feel and move to versus music to sit and think about, which is also a nod to the masters of the craft that came before.

Joe Horton, musician in No Bird Sing
87/100
There's one big reason not to like the new Black Keys record, Brothers. Fortunately for die-hards of the Akron duo, that reason is the opening track. Start on number two, press play and the next fifty plus minutes will give you more than enough for a quality record. The opening track, Everlasting Light, is at least apty named – a bit of fluff that threatens to go on forever.
Though my favorite song has to be the closing track, These Days (a special special treat), you won't have to wait that long to be won over. The album really starts cementing its character during the instrumental, Black Mud. After that, vocalist Dan Auerbach showcases his versatility with super-smooth falsettos and crunchy, amp-driven vocal licks. The guy recalls greats like Cooke, Hendrix and Waters all on the same record. Nothing new for Auerbach or the Keys. For existing fans, Brothers will walk the line between fresh and familiar. It's good stuff. Just watch out for that first step.

Jon Behm, Reviler
85/100
The Black Keys have always sort of reminded me of that scene from the film Ghost World, where the protagonists go see an old legendary blues musician play at a club, only to have the legend completely drowned out by a white, suburban rock/blues band called Blueshammer.   In the scene's key moment Steve Buscemi's date reaches across the table to him and hilariously says "If you are into the blues, you're going to love Blueshammer."  It isn't that I think that the Black Keys (whom I love) are the equivalent of a crappy bar band, but I have oftentimes wondered if by listening to their rock and roll takes on the blues I am being complicit in the death of a nearly lost genre of music.  Fortunately with every Keys' record I can worry a little less.  While the band's new effort, Brothers, is definitely rooted in the blues/rock of their past albums, much like Attack and Release it continues to broaden their sound and make it less of a one trick pony.  For every legitimate blues song on Brothers, "Ten cent Pistol" for instance, or "I'm Not the One," there are songs that display a much wider range of influences.   Funky blaxploitation rhythms show up in tracks like "Next Girl" and the instrumental "Black Mud," and anthemic rocker "Howlin'" could replace "Na Na Hey Hey Kiss Him Goodbye" as the go to song for riling up crowds at sporting events.  Most notable though is the fact that singer Dan Auerbach seems to have really found his soul – the R&B influence throughout Brothers is potent and despite being a white dude from Ohio, Auerbach really pulls it off.  "Never Give You Up" is a cover of a Jerry Butler (The Impressions) track and in "These Days" Auerbach channels the ghost of Sam Cooke.  All of these influences together bring a great deal more nuance to the Black Keys' sound, and in turn, make for more interesting listening.  While I may still pull out Rubber Factory for a good time, Brothers definitely shows that the band has come a long way since then. 

Josh Keller, Reviler
81/100
What can I say about the Black Keys that hasn't been said already? Other than an album or two hiccup, the Akron, Ohio duo have been the gold standard for blues garage rock over the last decade.  That hasn't changed on their latest album, the funky R & B influenced Brothers.  Their work with Danger Mouse and various hip hop heavyweights has influenced their sound to a grimier, devil may care direction.  Frontman Dan Auerbach pulls no punches on the anti-love songs like "Next Girl" and "I'm Not the One," and even when he isn't kissing off old flames he sounds as hardened and world weary as ever.  Auerbach's guitar is powerful and diverse and Patrick Carney's drumming sound as massive as ever.  The sound on the record seems conducive to the Black Keys gaining an even bigger audience and the R & B flavored material on the back half of the record is a nice twist for the band.  If you haven't jumped on the Black Keys bandwagon yet (where ya been?), Brothers seems like a pretty logical step and is an album that should find them becoming an even bigger sensation than they currently are.
Brothers will be out on May 18th on Fat Possum