Mogwai live CD & DVD
by josh keller · Published · Updated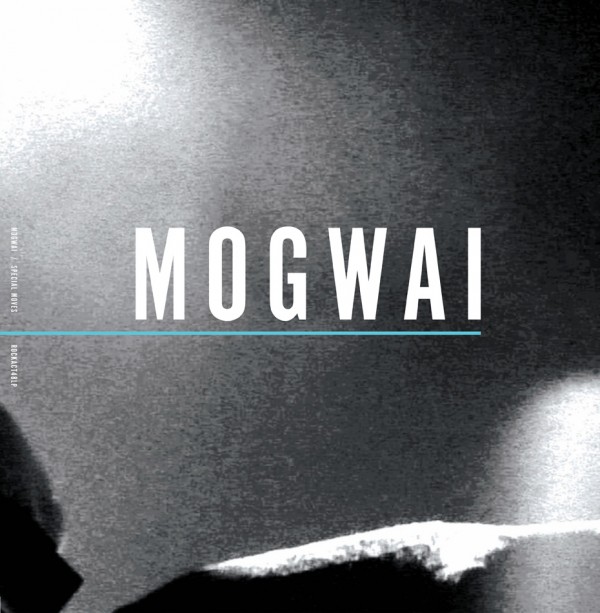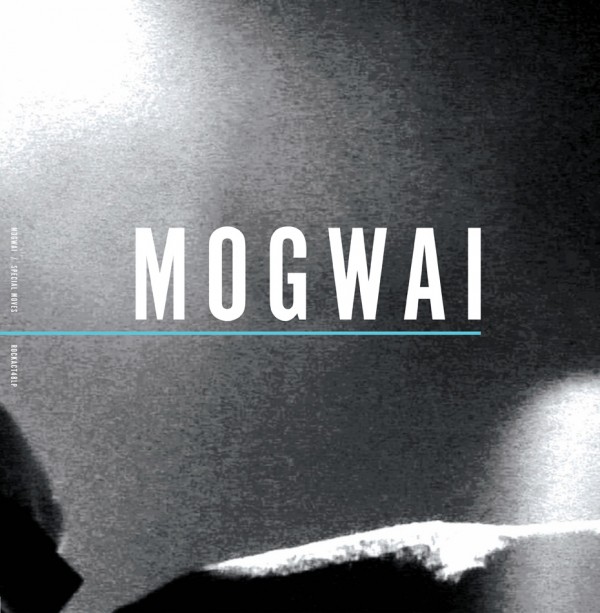 Watch a preview above for Burning, the first official Mogwai documentary.  The movie is directed by  Vincent Moon & Nathanael Le Scouarnac, who are best known for their work with the excellent La Blogtheque, so one can imagine it will be beautifully shot. A live CD titled Special Moves will accompany the movie.  Both the album and the DVD are from the groups shows at Brooklyn's Music Hall of Williamsburg from last year.  Both hit stores on August 24th.
     -Josh Keller
Corrections
The Washington Post January 29, 2012 30 MONDAY | 6 P.M.John de Graaf, national coordinator of Take Back Your Time (an organization challenging time, poverty and overwork), discusses and signs his new book, "What's the Economy for, Anyway?: Why It's Time to Stop Chasing Growth and Start Pursuing Happiness" (written with David K. Batker), at Busboys and Poets, 2021 14th St. NW, 202-387-7638.
7 P.M.Adam Johnson, a teacher of creative writing at Stanford University, reads from and discusses his new novel, "The Orphan Master's Son," at Politics and Prose Bookstore, 5015 Connecticut Ave. NW, 202-364-1919.
7 P.M. Meg Keene, creator of APracticalWedding.com, discusses and signs her new book, "A Practical Wedding: Creative Ideas for Planning a Beautiful, Affordable, and Meaningful Celebration," at One More Page Books, 2200 N. Westmoreland St., Arlington, Va., 703- 300-9746.
31 TUESDAY | 7 P.M.Ayad Akhtar, a first-generation Pakistani American with an extensive theater background, reads from and discusses his first novel, "American Dervish," at Politics and Prose Bookstore, 202-364-1919.
1 WEDNESDAY | Noon. The Poetry and Literature Center at the Library of Congress is celebrating the 110th birthday of Langston Hughes, the famed Harlem Renaissance poet, social activist, novelist, playwright and columnist, with a reading of his work by Dolores Kendrick, the District's poet laureate, and Evie Schockley, a poet and assistant professor of English at Rutgers University, in the Thomas Jefferson Bldg., Whittall Pavilion, 10 First St. SE. They will also discuss the influence Hughes's poetry has had on their work. For details, call 202-707-5394. go to web site a practical wedding
Noon. Thomas S. Kidd, an associate professor of history at Baylor University, discusses and signs his new book, "Patrick Henry: First Among Patriots," at the National Archives, William G. McGowan Theater, 700 Pennsylvania Ave. NW, 202-357-5000.
7 P.M. Simon Doonan, creative director and window display creator at Barney's New York, chats about his new book, "Gay Men Don't Get Fat," at the Altitude Ballroom at W, 515 15th St. NW. A book sale and signing follow; RSVP at [email protected].
7 P.M. Alec Wilkinson, a writer for the New Yorker, reads from and discusses his new book, "The Ice Balloon: S. A. Andree and the Heroic Age of Arctic Exploration," at Politics and Prose Bookstore, 202-364-1919.
7 P.M.Dylan Ratigan, host of MSNBC's "The Dylan Ratigan Show" and a former global managing editor for corporate finance at Bloomberg News, reads from and discusses his new book, "Greedy Bastards: How We Can Stop Corporate Communists, Banksters, and Other Vampires From Sucking America Dry," at the Sixth & I Historic Synagogue, 600 "Eye" St. NW. Tickets are $10 each or two free with purchase of the book. For details, call 202-408-3100; to RSVP, visit www.sixthandi.org.
2 THURSDAY | 11:30 A.M.Zbigniew Brzezinski, formerly President Jimmy Carter's national security adviser and currently a professor of foreign policy at the School of Advanced International Studies at Johns Hopkins University, discusses his new book, "Strategic Vision: America and the Crisis of Global Power," at a luncheon at the Woman's National Democratic Club, 1526 New Hampshire Ave. NW. The event begins with a cash bar followed by lunch at 12:15 p.m. and the lecture at 1 p.m. Admission is $30 for nonmembers, $25 for members and $10 for those attending the lecture only. Visit www.democraticwoman.org to RSVP. here a practical wedding
6 P.M. Educator Ilchi Lee, founder of the Sedona Mago Retreat (a place for spiritual awakening) and originator of the Brain Education System Training, discusses his new book, "The Call of Sedona: Journey of the Heart," at Barnes & Noble-Metro Center, 555 12th St. NW, 202-347-076. A book signing follows. Wristbands for the signing will be distributed beginning at 8:30 a.m. He will also speak on Sunday, Feb. 5, at 3 p.m. at One More Page Books, 703-300-9746.
5 SUNDAY | 2 P.M.Diane Ackerman, an award-winning essayist, poet and naturalist, reads from and discusses her most recent book, "One Hundred Names for Love: A Stroke, a Marriage, and the Language of Healing," at the Weinberg Center for the Arts, 20 W. Patrick St., Frederick, Md. A book signing follows; call 301-600-2828 or visit www.fcpl.org for details.
For more literary events, go to washingtonpost.com/gog/ and search "book event."