Liam the Younger "Revel Hidden Worlds" Review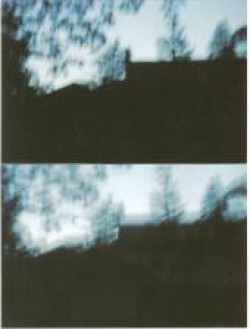 87/100
 I've said it before, but there is something refreshing, in a world that created the Black Eyed Peas, that there are supremely talented musicians who are clearly not looking for fortune and fame. Liam the Younger, a folky based artist loosely connected with the East Coast scene makers Underwater Peoples, has recently released his latest album, Revel Hidden Worlds. Like his previous records, it is an excellent and varied take on heart on sleeve folk/pop, and also like his old records he is giving it away scot free.
The music mainly lingers in Elliot Smith like pretty but bruised singer songwriter affairs. The instruments and singing stay pretty mellow throughout the record, with only a few times where the volume gets turned up. The songs are less lo-fi than his last recordings, finding his always great songwriting matched with a more polished production. "Lie" is a heartbreaking ballad that sounds like it could have came from one of the 60's pop songwriting legends, except for the mention of a flikr account. Tracks like album opener "Closed Water," crushing album closer "Hollow," "American Flag" and "Window" all take a well worn template of world weary singer with minimal instrumental backing, yet somehow make it feel fresh and unique. On a few tracks, namely "Candle" and "Bob Dylan," the band crank it up a few notches and really rock out, which can catch you by surprising after all of the gentle melodies throughout the rest of the album.
Liam the Younger, in addition to being a good guy who gives away music, is a songwriter that seems to move from strength to strength. There is something decidedly hard about making simple sounding, pretty music. Liam the Younger is a band that obviously isn't in the game to make it rich or famous, but that doesn't mean they shouldn't be recognized for the amazing music they are creating right now.
     -Josh Keller
Download the Album     Buy the Album     Myspace