The Roots: How I Got Over Review (Four Takes)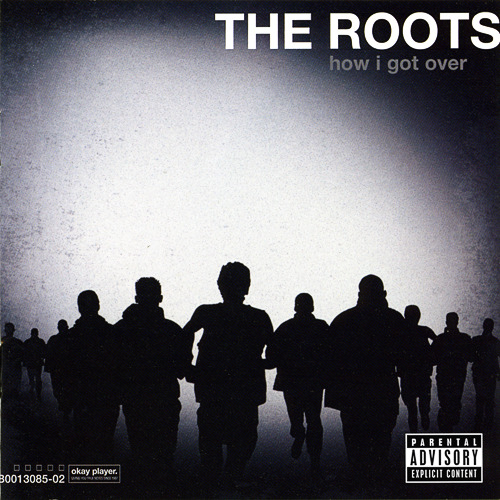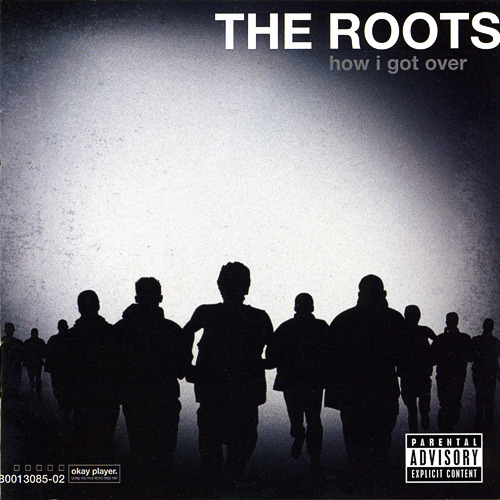 It can be difficult to gain a balanced perspective on an album after reading a single summary of the music. Bias can tilt a review, as can personal taste, history and just about everything else that is unique to the person writing it. So in an effort to offer an expanded perspective in such a medium, here are four reactions, four impressions, Four Takes on How I Got Over by The Roots.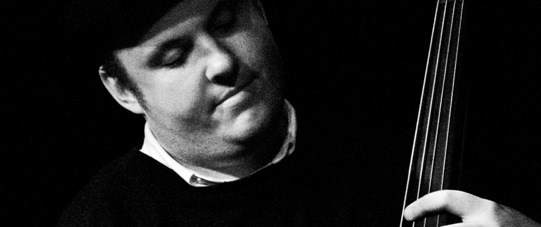 Sean McPherson (bassist for Heiruspecs, teaches at McNally Smith and runs Trivia Mafia – "Minnesota's best pub trivia")
It's lonely at the top, and the Roots have been the best live hip-hop band in the world for 17+ years. Their enigmatic mouthpiece and leader, Questlove is a walking hip-hop encyclopedia. But there's a reason folks don't often open up an encyclopedia to wind down after a long week. The Roots' actual music as opposed to their musical influence has been eclipsed in sales and/or critical acclaim by a lot of the folks they originally put on: Common, Erykah, Beanie Siegel, Eve, Jill Scott and more. The Roots have been the eye of the neo-soul storm long since everyone agreed they'd stop calling this music neo-soul. And the Roots keep on putting out fantastic records, with amazing songs and fantastic production without reaching to that next level where the music reaches a larger level of influence becomes a piece of our cultural fabric. The Roots often spend too much time on mixing and micromanaging a piece of music that is lacking that initial energy that merits such investment. But they always get on the highlight reel every year with some amazing moments. You can count on a couple things from every Roots record since Things Fall Apart (the Roots' fourth record) and this is more of the same:
*about 15 rewind moments where Black Thought has fashioned a pattern and clever turn of phrase that would lay most rappers on their ass in 8 seconds flat
*three or four moments where you realize that Questlove has reconditioned a drum pattern, added a measure of 3, a single added quarter note, one subtle bass drum fill, and you realize that his knowledge of hip-hop and what to do with it unparalleled in our world
 *a couple guest verses from a young up and coming rapper or Mos Def, Talib, Common or Peedi Crack that have a charisma and spirit that makes them the highlight of the record
*an intersection with a surprise collaboration like a saxophone player most known for free improvisation, a fantastic rock singer
*one piece of more blatantly soul-era music where Black Thought works a blend of singing and rapping into an amazing song
In these ways, the new Roots record is mining the same territory and doing a damn good job. Quest talked a big game in the press about how all the live performance they've been clocking in at Fallon was going to lend to this album sounding more like them working live in a room. I've tried to make rap records like that, and it doesn't always work well, but I'd love to hear Questlove try. I guess I had my fingers crossed that the record was going to use technology that only James Brown would've had access to in 1972. If I want it like that I should just go listen to Quest's work on "Lay it Down" by Al Green. If you like the Roots and all the guests they've been working with you're going to love this record, if you checked out after Phrenology I'd stay checked out til they come back to your city.
Highlights:
"The Day" with Blu, Phonte and Patty Cash – Blu, a new up and coming rapper from has the number one verse on the record. And Phonte, formerly of Little Broth is always out of control on guest cuts
"Right On" – who knew Joanna Newsom was going to sing a better rap hook this year than Sleepy Brown, Nate Dogg and Erykah combined? Questlove

Kyle Myhre (Guante)
86/100
Where exactly does Black Thought rank on the all-time greats list?  Is he in the upper echelon because of his prolific discography, unmatched live performance skills and pure technical brilliance?  Or does he lack the versatility, depth of content and personality that make Nas, Andre3000, Scarface and the other top 10 or 20 emcees so special?  Your answer to this question probably says a lot about how you listen to hip hop, and definitely will influence how much you like this new Roots album.
"How I Got Over" has some great production—it's cohesive and tonally consistent, weird and melancholy and listenable straight through.  It's very dark, despite being the most mellow release in the Roots' catalogue, combining the horror-movie vibe of "Game Theory" with the classic, jazzy neo-soul of "Illadelph Halflife."  And this mellowness puts a lot of the pressure on Black Thought to push the album past "nodding my head as I wash the dishes" territory and into "dropping everything I'm doing to sit down and listen" territory.  Whether you think he succeeds or not probably depends on how you answered that first question.  For me, BT is best on the bangers, the up-tempo shit-talking tracks where it doesn't really matter what he's saying.  There's only one of those on here ("Web 20/20"), and on the other songs, his weaknesses (some corny punchlines, a tendency to speak in broad platitudes, lack of focus) become more apparent. 
That being said, BT's voice is still one of the best instruments in hip hop, and there are also a ton of guests here, from the underrated Dice Raw, Phonte and P.O.R.N. to the good-enough Blu and Truck North.  Ultimately, "How I Got Over" ends up being a winning collaborative album.  It's definitely worth a listen, especially for Roots fans, though it doesn't reach the heights of some of their past releases.
Ali Elabbady (Egypto Knuckles, CEO/Producer; Background Noise Crew)
98/100
There are times you either wanted to accept it or not, when you heard that The Roots were going to be the new house band behind Late Night with Jimmy Fallon, you had your doubts.  You wanted to think either one of two things; either The Roots wanted a bigger stage to showcase their immense talents and provide further exposure to their genius, or you perhaps thought that The Roots were going to fall and fall hard, that maybe we'd be sitting with yet another canceled late night show and The Roots yet again without a home, being too out-there for the mainstream late night audience.  Regardless of either thought, How I Got Over is exactly what you wanted and nothing what you expected, except for a superior band to get a proper push for an exceptional release.  To those in the know, they've proved themselves under worse conditions (see "Phrenology"), but on How I Got Over, you can rest, because this is a Roots album that certainly ranks right up there with the likes of Illadelph Halflife and Do You Want More!!?!? as one of their best works to date.

Jon Behm (Reviler)
84/100
How I Got Over was the Roots album that wasn't supposed to be made – the group supposedly called it quits with 2008's Rising Down.  So I figured if the band was already back in the studio so soon it must be for a pretty damn good reason.  And I was partly right.  Got Over displays much of the talent that has made the Roots one of the best hip hop bands period.  Lyrically Black Thought is still completely on top of his game, and Questlove's rhythmical ability hasn't gotten soft on the Late Show stint either.  And the guest talent is mostly well chosen (though I love Angel Deradoorian, I didn't feel that "A Piece of Light" really fit the rest of the record).   On the other hand though if you are going to pull one more "last album" out of your ass it pretty damn well better be a spectacular one.  And though good, I don't think that I will ever consider How I Got Over a top tier Roots offering.  I think it's the melancholy that does it.  It reminds me a bit of the slow paced Illadelph Halflife, except that where that album had a kind of mystical weirdness to it, some of the new stuff just seems kind of weepy.   I can't really stand that Monsters of Folk guested "Dear God 2.0" for instance.  And I go back and forth between loving and hating "The Fire."  Really though overall this is still a really solid effort.  "Walk Alone," "How I Got Over," and "Web 20/20" are all about as good as the Roots get (which is pretty goddamn good).  I just hope that if they decide to go back into the studio one last time again, they do it for something that really knocks my socks off. 
The Roots:          Myspace
.