Julian Lynch: Mare Review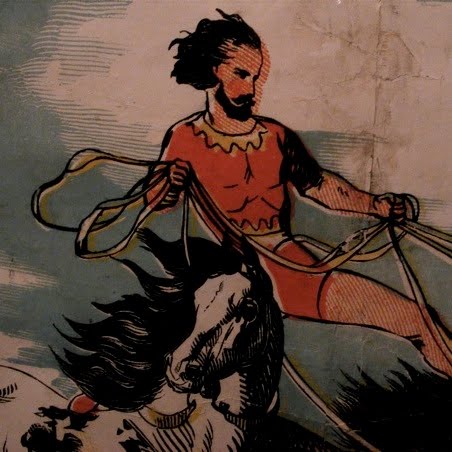 30/100
Julian Lynch is now a Wisconsin by New Jersey resident, and this album reflects a certain Midwestern drawl that can't be equaled. It would be perfect music for a brooding winter with its lulling campfire-like melodies. As if the world is grinding to a halt and the snow is gradually silencing the soundscape, the unintelligible lyrics doused in complex cassette-tape sounding production serve a distinct dazed purpose. Perhaps the hot summer doesn't give me patience for music like this (although this is a genre I typically like), and perhaps in order to fully appreciate this, you've got to be driving around in your car with the windows all down and blaring this fuzzed-out construction at full volume for the world to truly encapsulate. 
Either way, it's not quite sticking with me. These are songs which truly never take off and instead rely on experimental rhythms without nearly as impressive a pay-off as you might expect. Sometimes I do want to yell at Mr. Lynch to stop mumbling and sing something discernible, but then I realize some of our best artists have vocal-laden reverb which pushes incoherency to the extreme and somehow that works for them (a la Deerhunter, My Bloody Valentine, Crystal Stilts). In this case, the lack of a structure to these songs gives me the heebie-jeebies; I'm not one for free-form songs, but of course everyone has their own way of listening.   
What I do take away from this album is that the last minute of the last song "In New Jersey" is one of the most anti-climactic endings I have ever heard, thus reaffirming I just might not have the capacity to understand what Julian Lynch was trying to accomplish with this work. 
     -Jon Schober (Radio K)