Menomena: Mines Review (Four Takes)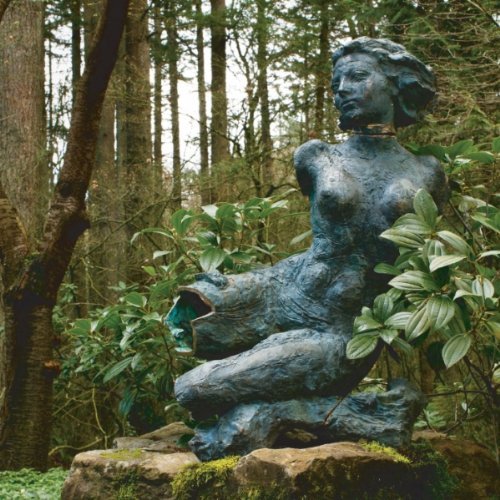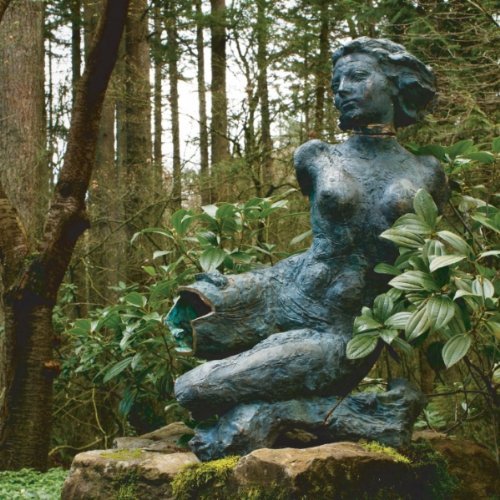 It can be difficult to gain a balanced perspective on an album after reading a single summary of the music. Bias can tilt a review, as can personal taste, history and just about everything else that is unique to the person writing it. So in an effort to offer an expanded perspective in such a medium, here are four reactions, four impressions, Four Takes on Mines by Menomena.
JH (Reviler)
89/100
Menomena strike again with their third consecutive triumph – Mines. The Portland group has always had a sound that's wholly their own, and that's more true than ever on the new LP – a broad, rich piece of work that grows with repeated listens. Soulful, swelling opener "Queen Black Acid" gives way to the rollicking, fast and loose blues rock of "Taos," and we're off on a strange, contrary journey.
Much has been made of the group's production skills, and rightly so. The songs precisely layer a large number of tracks, with varied instrumentation, including saxophone, piano and glockenspiel, on software specially created by band member Brent Knopf. Much less has been made of the group's richly ambiguous lyrics, which often tend toward the dark and ominous, as on "Dirty Cartoons": "Hung on a pole right next to a McDonalds in a suburban shopping mall at half-mast again, between shootings." "Tithe" takes a page from the Arcade Fire playbook, using vaguely biblical themes to evoke a sense of impending reckoning: "Beneath the doorway, waiting for earthquakes after the rapture comes and goes. The saints went marching, the trumpets sounding. The chosen ones are phoning home."
Minesis something increasingly rare in this age of I-tunes – a successful album without singles. There are no "hits" here, so if you want to experience the pleasure that is Menomena, you'll have to buy the whole thing this time.

Alex G (Radio K)
90/100
Let's be real: Menomena kick ass. Friend And Foe was, for me, one of the defining moments in my musical experience. I'm pretty sure it was because Menomena are three honest, sensitive-ish dudes who won't hesitate to beat the shit out of you with some mad guitar wizardry. True, all of their records have had heavy doses of Brent Knopf's calming melodies, but Mines is the first Menomena release that I've loved every minute of.
Maybe something has changed in the way I listen to music, but there's nary a skippable track on this disc. Guitars rip, roar and snort alongside quiet, brooding, atmospheric pianos and organs. Justin Harris' drumming is so well suited to Knopf and Danny Seim's songwriting it's almost bewildering. In a nutshell, this record will tear the rug out from under you.
For me, "Oh Pretty Boy, You're Such A Big Boy" may become the most instantly re-playable song of the year. It's affecting in a way that run-of-the-mill emotive indie music can't match: whether it's Knopf's distant vocals or the song's uncommonly sexy piano motif, "Pretty Boy" is a song about ageing that sounds ageless. I can only hope that future Menomena records contain songs this wrenching.
Which isn't to say that Mines lacks those songs. "Queen Black Acid," "TAOS," and "BOTE" are all reminiscences on lost youth and impart a sense of displacement and alienation that few artists can match. This is the real surprise of Mines for me: Menomena, a band I had previously associated with bombastic, salty nautical rock has created a vibrant record that speaks to a more universal truth. "All my love is not enough to fill your half-empty cup," they sing on "Pretty Boy." I hope this record is recognized for the consistent blast of genius the PDX trio has turned out. With any luck, future Menomena records will be marked by the same genius.

Jon B (Reviler)
83/100
The new Menomena record skates right up to the edge of mopey, melodramatic rock, compares scars with it, and then proceeds to blow it away with huge rhythms and sonic explosions. While lead vocalist Brent Knopf is a bit of a brooder – he doesn't skulk. Where the average emo kid would probably be at home cutting themselves, Knopf sounds like he's more likely be outside setting things on fire. And it's that fiery, emotive presence in his songwriting that really comes across in Mines – helped quite a bit by the band's stellar jazz rock interpretations that wouldn't sound out of place on a TV on the Radio record. I wasn't blown away by all of Mines, but found most of it pretty compelling: particularly the more upbeat, cuts like bluesy "Taos," and sax driven "Bote." It's the melancholy "Dirty Cartoons" though that I will be most likely to still be listening to five years from now. Not sure if I could say the same for the rest of Mines, but then again I could certainly do worse.

Josh (Reviler)
86/100
Writing "indie" pop music can be a tricky endeavor. Write too shiny of songs and you risk sounding too commercial and being labeled a sellout. Write too abstract of songs and you will torpedo your chances to getting your music heard by anything more than your family and bloggers. I think of all the current bands trying to walk this tightrope, Menomena may do it better than anyone.
The bands last album, the simply stunning Friend and Foe, left pretty big shoes to fill for their third album. While I don't know if Mines will end up ranking ahead of Friend and Foe, it surely shows that the group hasn't lost their creative spark on album three. Even if you aren't familiar with the bands very cool approach (cutting and pasting parts of their own pre-recorded parts into collages of tracks before adding vocals), you can appreciate their excellent off kilter pop songwriting. While the opening track ("Queen Black Acid") scared me a little with its more polished, straightforward nature, the rest of the album is the bands usual mix of guitar stabs, keyboard blips and stuttering drums. Highlights include the rollicking "Taos," the slinky "Dirty Cannons" and the charging "BOTE." No matter whether you like Menomena because of their unique songwriting style or just like whip smart pop songs, Mines is another reason to be a fan of the group.