Velvet Davenport: White Blue Review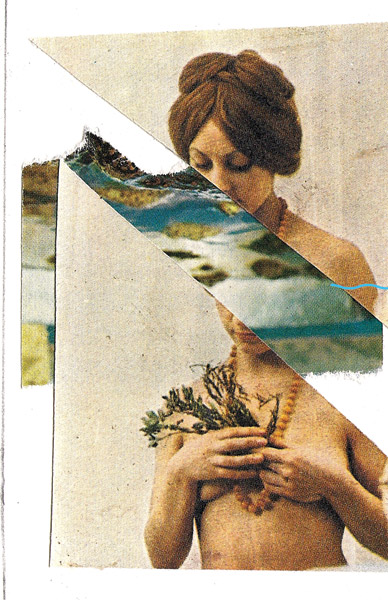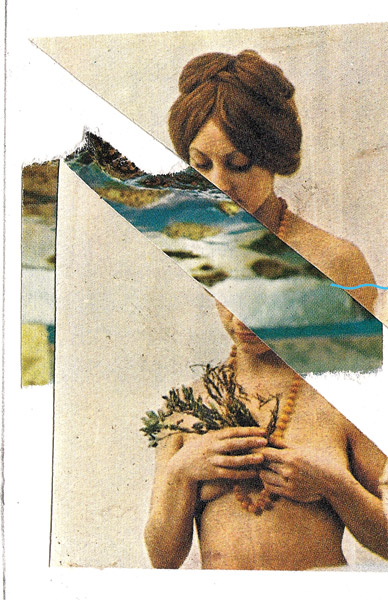 84/100
Minneapolis based pysch-pop band Velvet Davenport are back with their latest sun soaked acid pop, this time a cassette titled White Blue, out again on the indispensable Moon Glyth record label.  Lead singer/songwriter Parker Sprout continues his trend of writing the kind of beautifully warped pop music that sounds like it has landed in your tape player via a time machine from 1967.
Like his last cassette for the label, the equally great Lemon Drop Square Box, it is a short by sweet affair.  Running just a hair over 12 minutes, the length is about the only criticism I can muster for this otherwise sparkling release.  The first and last tracks ("Checking In" and "Checking Out") are found-sound collage pieces, each ending with a far off stereo playing "Ain't Too Proud to Beg." Two other tracks, the organ driven "Infinite Overture" and the brighter "Sitcaster" also don't feature Sprout's wide eyed vocals, but are less moisy collages like the opener and closer and more warmer, psychedelic instrumentals.  "Never Ending Days Sound Beginning" is a simple, whimsical pop track never speeds up beyond a crawl and has a sunny, tripped out, Brian Jonestown Massacre feel.  The thing that seems missing from the tracks with no vocals are the trippy lyrics ("going for a dip, losing all my weightlessness,") that lead singer Parker Sprout sings in a voice that sounds like a person mixing childlike wonder with some good old fashioned LSD.   "When You Are Out" might be the most straightforward pop song the group has recorded yet, chalk full of sunny chords and even some background vocal "oh ohs." It is the kind of song that the Dandy Warhol's guy would give his left leg to write.  The title track of the record is a foggy, somber pop track that has a distinctly reflective feel to it.
The whole album is over in the blink of an eye, but like their previous work, it is quite a journey.  Parker Sprout is not only making a name for himself locally, but many national music sites have become keenly aware of this young talent.  Unlike some bands messing with genres that were started before they were born, Velvet Davenport seem tuned into the sound they are working to create and have shown on successive records the ability to make engaging, relevant records that sound like they could have been created 40 years ago.  Now we just need them to record an LP so their quantity of work can match the quality of the material they keep releasing.
Velvet Davenport- When You Are Out
     -Josh
Buy this tape bundled with the amazing Moon Glyph comp Regolith Vol. 1 for only $20 at the Moon Glyph site.