Whitesand/ Badlands: Seeding the Clouds Review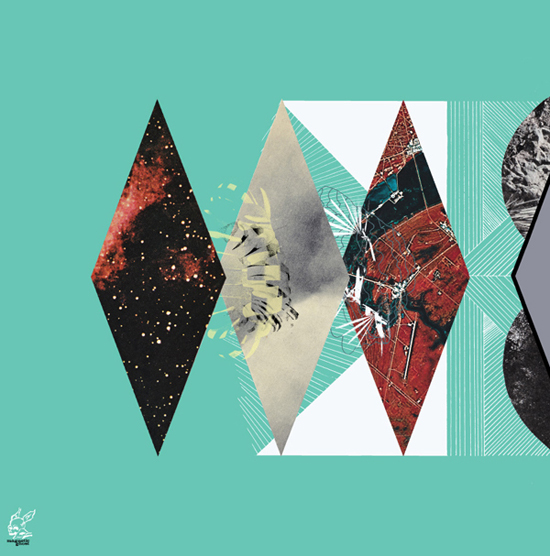 86/100
Since their inception in 2008, Minneapolis post-rock group Whitesand/Badlands has seemingly set out to make liking them as difficult as possible. When they first started a few years back, I tried valiantly to see them at one of our numerous live music venues, but the group did not operate a website or MySpace page (outside of a sparsely updated blogspot site), so I often missed their shows, only to hear more about this great new band after the fact. When I finally was lucky enough to catch a flyer for a show they were playing, I realized it was worth the wait.
After impressing crowds with their pulsing post-rock and Besnard Lake (minus the falsetto) ambient pop, the group is finally releasing their first LP, Seeding the Clouds. Wouldn't you know it is a double record, which is right up the bands alley? No silly mp3's or CD's here, just two albums of sprawling, atmospheric, spine tingling rock and roll. The thing I found, since their first show and from album opener "Angels on a Pinhead" on, was that the group made the adventure worth it. To the bands credit, I can't imagine Seeding the Clouds being any less than the final product became. The record is a moody, powerful compilation of songs that are a great sum than their separate parts. The vocals are split between Andy Larson and the female vocal foil (whom I believe to be Holly Habstritt, but I could be wrong), which is a cool change not heard as often on post rock albums. On first listen, many of the tracks buzz by in a beautiful haze of noise dissonance, but with each subsequent listen the tracks unfold new levels and ways to impress. While I am remiss to pull out tracks from an album as cohesive as Seeding the Clouds (really, do yourself a favor and listen to it start to end), there were a few tracks that stood out. They include the buzzing pop of "Statue Park," the stuttering drums and spaced out aura of "Magician's Hat," the Besnard lakes esque fragile yet gigantic noisy pop of "Syntax Trees" and the powerful "Thought Leader." The group experiments throughout the album, including adding horns to the mix for the album closer "Whale Song," which clocks in just a hair over seven minutes and is a great wrap up for the album.
Whitesand/Badlands are not a band that is going to make huge waves with the masses (nor do I suspect that is what they are shooting for). In a time with "bands" seemingly tripping over themselves to write/record/promote/promote/promote the lowest common denominator pop drivel they can, bands like Whitesand/Badlands come across like beautiful, wonderful contrarian forces out to make sure we know someone gives a shit. Like always, this spirit of independence would mean squat without talent to back it up, so such a well realized album as Seeding the Clouds can't help but make me feel great about music in general, and our amazing scene in particular.
     -Josh
Buy the record at the bands Official Site, where you can also "pay what you want" for a digital copy of the record.