Free K-OS Mixtape
by josh keller · Published · Updated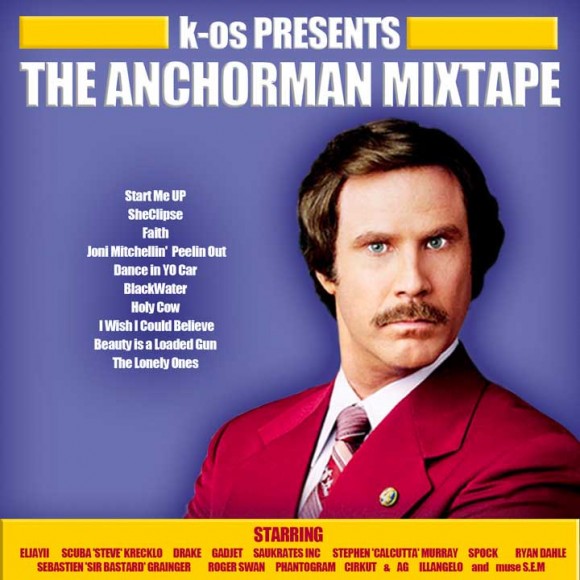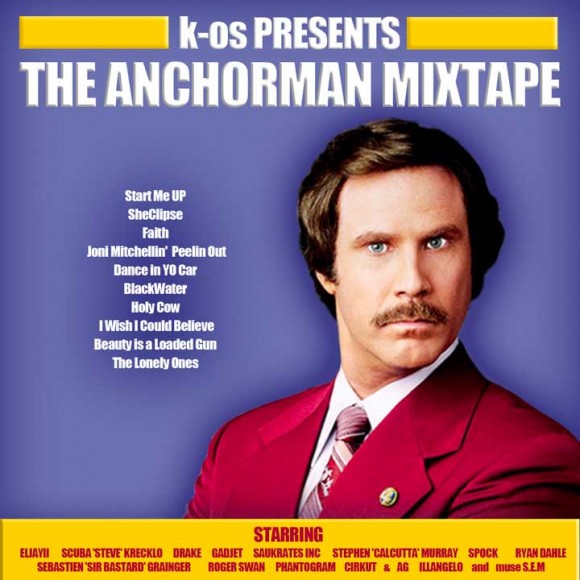 Grab the record HERE and catch K-OS with Shad & Astronautalis at the Turf on 10/21.
BASICALLY GOOD
Chicago Sun-Times April 20, 2012 I?ˆ™m one of the luckiest men alive. I get paid to eat in the best restaurants in Chicago.
I recognize, however, that whether for financial reasons or cultural expectations, not everyone has the same opportunity. Sometimes it?ˆ™s a matter of proximity. The Northwest Side of Chicago has been a stalwart home to blue-collar folks, ethnic enclaves in transition and people looking for affordable housing to raise burgeoning families. Its dining scene has been a reflection of its residents, rooted in a need for sustenance and of relative affordability.
Chef-driven seasonal or gourmet restaurants haven?ˆ™t quite infiltrated the Northwest Side as they have Wicker Park, Lake View, Andersonville or downtown. Thank the lord for Bread & Wine in Old Irving Park, a chef-driven farm-to-table concept, an accessible transitional restaurant for a salt-of-the-earth section of Chicago.
Bread & Wine, with its sleek interiors imagined by Joel Huffman of Vertu Architecture and Design, is inspiring and modern. And yet its warm, accessible modernity of rough, dark gray-hewn timbers recall graying cedars of a New England fish shack. The meringue-like Ikea chandeliers and the Arne Jacobsen-style white plywood chairs are appealing to the architecturally minded hipster or the Herman Miller furniture obsessed, but also the kind of thing a young family might put around the dining table in their red-brick Chicago bungalow. Bread and Wine manages to be sophisticated but ultimately also very warm and homey. go to website best restaurants in chicago
My Polish grandmother or babcia, a magical mistress of dumplings in her own right, would appreciate and recognize Bread & Wine?ˆ™s crispy pierogi, bathed with rich and tangy herbed creme fraiche. She may not have larded them with silky duck confit as chef Curtis Gamble (a recent Pittsburgh transplant) does, and would have finished them with golden, caramelized fried onions and not the pink, pickled dice of bracing red onion of Gamble?ˆ™s choosing, but she would approve.
My own father-in-law, an aficionado and devotee of the filet mignon as culinary pinnacle who joined me on a visit to Bread and Wine, regarded their ruddy, pink, cured slivers of duck breast and hickory-smoke walloped house cured tasso ham with glee.
But he is a hunter, and such charcuterie is not a far leap from the medium-rare venison or a side of pheasant breast with which he is familiar. He, however, has little reference for hearty Italian grains such as farro, studded with dried punchy sweet mulberry and tangy wild rhubarb. And yet, the charcuterie earned his trust, and he declared Bread and Wine one of the best restaurants to which he?ˆ™d ever been. I?ˆ™d hoped for a touch more acid, a bit more salt.
Similarly with a crispy skinned plank of flaky striped bass, I longed for more of the few pickled ramps strewn about tartar sauce-slathered fingerling potatoes on this dish. But this was mere technicality, for the freshly shucked green garbanzos on this plate, rife with the taste of spring, were a pleasant discovery. Common experience suggests that chickpeas only come in a fairly boring shade of tan, often covered in canned slimy gravy or dried and waiting to be reconstituted for forgettable hummus. These garbanzos were a revelation.
Few have a point of reference for stinging nettle fettuccine, but it is quite amazing that a chef can transform a plant that can inflict itchy rashes on human skin into such fresh, springy spinach-flavored noodles. Double points for mixing them with salty lardon, earthy hedgehog mushroom wedges, Wisconsin parmesan and a sauce of poached egg. Like many other dishes here, the richness could use an acid foil, but there is no lack of carbohydrate comfort.
No matter your background, at some point you?ˆ™ve probably braved the omnipresent lines on the Magnificent Mile for a bag of hot caramel or buttery popcorn at Garrett?ˆ™s. Bread and Wine?ˆ™s salted caramel popcorn panna cotta is an incredible custard expression of this ubiquitous Chicago tradition, so much so that our table orders a second helping while fighting over the last drops of the first portion. Panna cotta is usually too jiggly and bulked up on gelatin. Bread & Wine?ˆ™s is creamy, reminiscent of an indulgent creme brulee.
It is impossible, especially as one who endured so many years of Catholic religious instruction, to hear the name Bread and Wine and not think of Jesus and the Last Supper. But ultimately in its lack of pretense and solid, accessible farm-to-table fare, I can think of no better first supper than Bread & Wine for those looking to make the leap into a finer state of dining than what most spots in Old Irving Park have never really afforded. here best restaurants in chicago
Michael Nagrant is a local free-lance writer. Follow @michaelnagrant. E mail the Sun-Times Dining section at [email protected] with questions and comments.
John J. Kim RIGHT: The crispy pierogi is served with silky duck confit, pickled red onion and herb creme fraiche. FAR RIGHT: The farro and wild rhubarb salad is studded with punchy sweet mulberry. | Al Podgorski~Sun-Times photos Fact Box: BREAD & WINE ??…??…?? 3732 W. Irving Park (773) 866-5266; breadandwinechicago.com Hours: 5 p.m.?ˆ"10 p.m. Tuesday-Friday; 3 p.m.?ˆ"10:30 p.m. Saturday; 3 p.m.?ˆ"10 p.m. Sunday Prices: Charcuterie and cheese $5-$28; small plates $5-$10; large plates $14-$20 Try: Tasso ham, duck confit pierogi, farro and wild rhubarb salad In a bite: Solid farm-to-table seasonal cuisine in a modern setting for a neighborhood that?ˆ™s usually known for its solid Italian, Mexican and German fare. KEY: ??…??…??…??… Extraordinary; ??…??…??… Excellent; ??…??… Very Good; ??… Good; Zero stars: Poor