Do Look Back: Francoise Hardy's The Yeh Yeh Girl From Paris!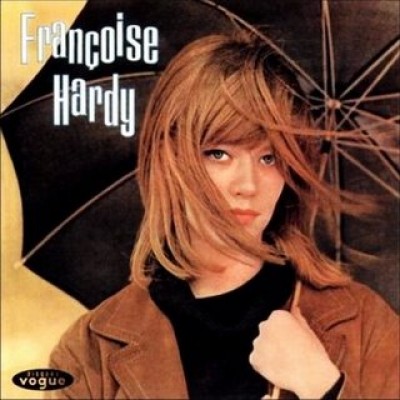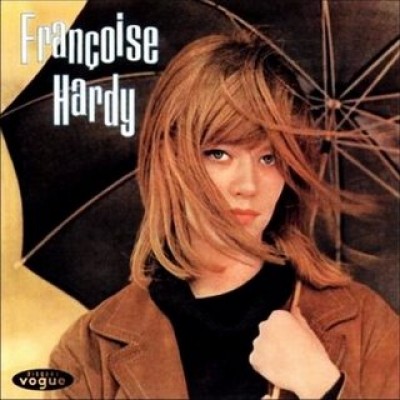 Back in the early 1960's when American bands like the Crystals, the Ronettes, and the Shangri-La's were debuting the R&B infused "girl group" sound stateside, a similar revolution in female pop music was taking place across the ocean in France.  While the Yé-Yé sound (basically French for "yeah yeah") never really caught mainstream success in the U.S. the genre won widespread acclaim in much of the French-speaking world, with artists like Serge Gainsbourg and France Gall becoming bona fide legends. 
Francoise Hardy was one of the defining artists of the Yé-Yé sound, alongside France Gall, Sylvie Vartan, and Jane Birkin, amongst others.   Her beauty and youth and pristine vocals made her a natural in a musical genre that branded its stars as naïve yet beautiful sex kittens who sang seemingly innocent songs about pie-eyed teenage love.   Hardy's 1962 debut never carried an official title (neither did several subsequent releases) but by word of mouth eventually became referred to as Tous Les Garçons et les Filles after the record's lead single. In 1965 the LP was officially re-released under the name The Yeh Yeh Girl From Paris! Perhaps more than any subsequent release Yeh Yeh defined Hardy's sound, the aforementioned lead single being arguably her best known work today, even after a career that now spans over forty years.
And unsurprisingly Yeh Yeh still holds up very well after all these years.  Made especially relevant due to our current girl group resurgence (Dum Dum Girls, Vivian Girls, etc) it isn't difficult to draw parallels from the past to the present.  Starting with the career defining single "Tout Les Garçons" Yeh Yeh contains a wealth of intricate styling and pop hooks that will get toes tapping even today.  Tracks like "La Fille Avec Toi" and "On Se Plait" are great examples of Hardy's timidly romantic pining, while the addition of guitar noodling and a slightly smokier tone gives "Ca a Rate" a a psychedelic cum R&B edge.   Hardy even dabbles in what sounds like Patsy Cline territory in country inflected "Oh Oh Cherie" and "J'suis D'Accord."  Yeh Yeh is without a doubt a pop record though, more than anything else, with Hardy incorporating every influence into the umbrella of her saucer-eyed chanteuse façade.
Hardy went on to release a mountain of records all the way up through the nineties, even releasing a La Pluie Sans Parapluie as recently as this year.  I haven't listened to even a sliver of them, and chances are most other Americans haven't either.  If you were looking for a starting point though you couldn't do much better than The Yeh Yeh Girl From Paris!, the first and perhaps finest example of a genre-defining artist at the peak of her talent.
— Jon Behm
.