Do Look Back | Willard Grant Conspiracy: Regard The End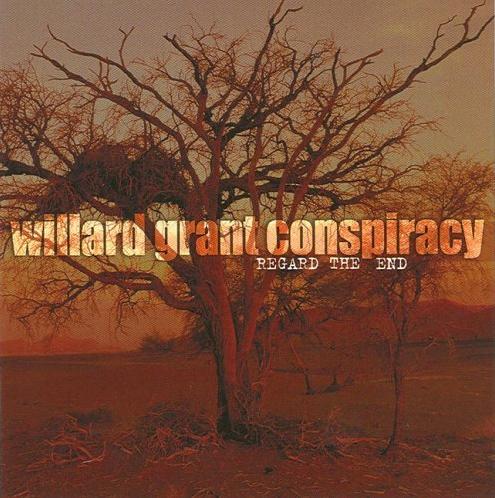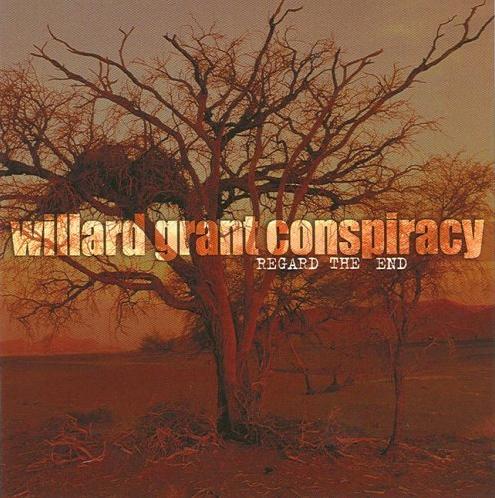 I was working 12 hour days in an Edinburgh bar during the 2003 Edinburgh Fringe Festival, effectively making it impossible for me to take advantage of the legendary festival's artistic attractions.  While Dmitri Martin, Flight of the Conchords, Billy Connely, etc. put on what I can only assume was fantastic performances around the city, I was mostly stuck slinging drinks, polishing silverware, and trying to prevent my tips from being stolen.   The one exception, however, was when I was somehow able to find time to get drug out to The Venue in order to see the Willard Grant Conspiracy, a band I had never even remotely heard of, but who had come to visit the festival just after recording their sixth album in Slovenia.
The dimly lit, intimately packed performance was pretty great – and I ended up leaving that evening with a copy of said Slovenia-recorded effort Regard the End.  I ended up wearing a grove into that disc I listened to it so much – the bleak folk/country melancholy making an appropriate soundtrack to what was then a fairly dark portion of my life.  After coming back to the States I didn't ever see or hear from the band again, and Regard eventually made its way to the back of the CD collection where it was nearly forgotten.   Upon doing some research though I have found that WGC continued record a great deal, even producing an album as recently as last year.
Now going back to Regard the End I am struck by how familiar it all still seems to me – even after basically forgetting it existed for about seven years.  I would hardly give the recod "legendary" status today, as I might have back then, but I find that I am still of the opinion that it deserves a listen (despite what the scathing Pitchfork review said at the time).   Lead singer (and only consistent member as the rest of the band is an on again off again collective) Robert Fisher has a talent for painting bleak, tear stained images with his words – crafting stories of murder, ghosts, and loneliness on bare, windswept terrains.  "River in the Pines" tells a tale of a man who kills himself by throwing himself off a cliff in order to be with a departed lover.  "Ghost of the Girl in the Well" whispers eerily of a Ringu-esque ghost of a murdered girl that inhabits the bottom of a well.  Each tune is complimented by lush instrumentation, most notably rootsy violin parts that run the folk gamut from Appalachian to Eastern European traditions.   Occasionally Throwing Muses singer Kristin Hersh adds a touch of softness to Fisher's gravelly growl, but more often than not her countrified smokiness matches him grit for grit.
Not all of Regard stands the test of time.  "Another Man is Gone" is a ballad in the tradition of Dylan's "He was a Friend of Mine" that the record could probably do without.  And "Soft Hand"s poppy, almost indie rock vibe doesn't exactly jibe with the rest of the record's aesthetic (though on its own it isn't a bad tune).  Still, tunes like "Rosalee," "The Trials of Harrison Hays," and "Fare Thee Well," and more all make for some a pretty pleasurable listen.  Regard The End may not still hold the grandeur it once did for me but it is definitely still gem that I am glad I haven't completely forgotten.
— Jon Behm
Willard Grant Conspiracy – River in the Pines
Willard Grant Conspiracy:          Site
.