Itch Princess: "Moods in Rooms" Review / Show Sat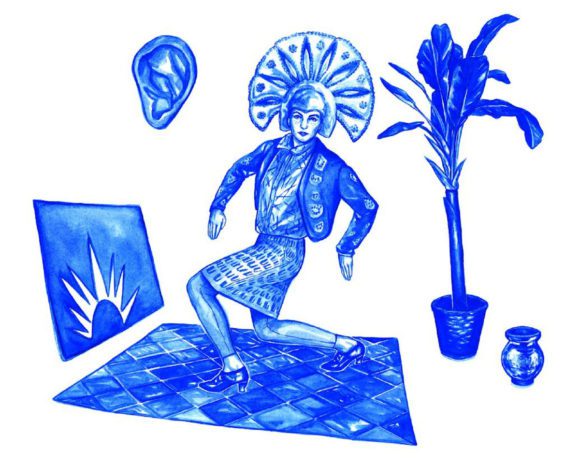 We were recently tuned in to the unique musical stylings of Itch Princess (Katelyn Farstad, also of Larry Wish, Tips for T at, RENO).  What we heard was the tip of the iceberg that is Farstad's new album Moods in Rooms.  The record (available here) is a collection of twelve tracks, each of which vary considerably in style. At its core though Farstad's sound centers around a moody synth and vocal combination.  Farstad plucks out eclectic arrangements of beats and layers her own occasionally modulated voice on top of them – sometimes singing, sometime shouting, but mostly maintaining a kind of stoic even keel. Around that base Farstad fleshes out experimental soundscapes with odd field sounds and the occasional instrument (including guitar, flute, and sax).
The result is a style Farstad terms "sadcore drudge ballads." The melancholy aspect is certainly evident throughout but it also varies. "How Long fast" and "Darker" are both kind of danceable in a hypnotic way. "Why Won't You dance With Me" contains darkly menacing guitar chords. "One Leg at a Time" is pure freakout. And when it comes to beauty, "Windows" is an ethereally pretty standout. Farstad brings the elements together superbly to make an album that coheres well.  Joe Kujawa (Breakaway) also helped in that cohesion by doing a skillful job at mastering the tracks.
Moods in Rooms will be released this Saturday (5/28) at the Eagles Club in S. Minneapolis. (Nate Jonhson, Obchod Na Korze, and Wild Combo will also perform).
Itch Princess will also open for ZIEMBA at the Entry on 6/5.
— Jon