"Eye Will" Benefit For Michael "Eyedea" Larsen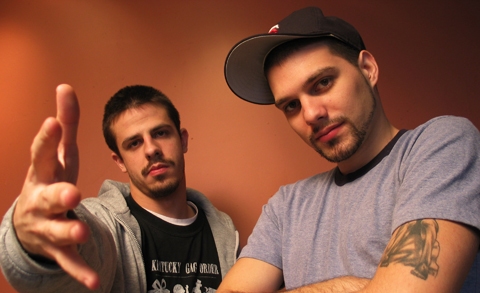 For those of you who missed the recent First Ave benefit, or just want to help out a bit more, friends of recently deceased local emcee Michael "Eyedea" Larsen are putting on another benefit concert to help raise money for Larsen's family's expenses.  The show will be a two part feature with original art by Eyedea on display (free admission) followed by performances by local artists (10 bucks). See below for more info:
Opening Party for EYE Will (A Micheal "Eyedea" Larsen Benefit Art Show)
Saturday, November 27th – Turf Club – Saint Paul, MN
 
EYE Will is a celebration of the visual art of a young Micheal "Eyedea" Larsen and the artists he worked with later in his life. The show displays sketches and paintings done by Larsen from grade school through high school alongside collaborations, album covers, and original work from Louis LaPierre, Michael Gaughan, James Penfield and others. Larsen's visual art shows ageless poise and wisdom, traits warmly familiar to those deeply affected by his poetry and music.
EYE Will opens at Nicademus Art and Framing – 225 Snelling Avenue in Saint Paul, MN on November 27th with a reception from 6-9pm.  The show is FREE and open to the general public through December 10th. 
Immediately following the reception, the nearby Turf Club hosts "Opening Party for EYE Will" featuring live sets from Face Candy, Kill the Vultures, Kristoff Krane, No Bird Sing, Carnage, Guitar Party, Sector 7G, Mr. Dufaux.
Doors: 8p
Music: 9p
Ticket: $10 at the door. Discounted tickets of $8 will be available at Nicademus Art and Framing preceding the Opening Party.
The Opening Party is 21+
Both EYE Will and the Opening Party are Benefit Events. All art and ticket sales go to the Micheal "Eyedea" Larsen & Family Fund.
.