Rusty Willoughby: Cobirds Unite Review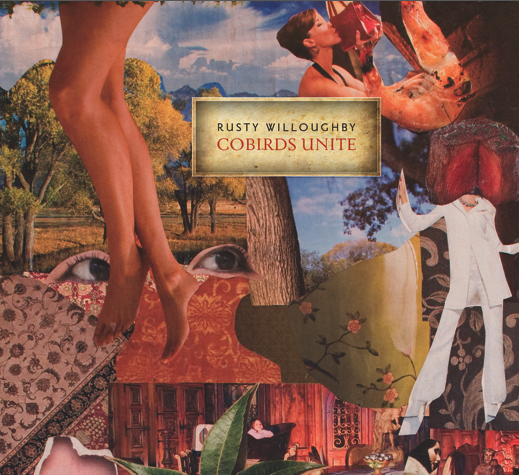 83/100
Rusty Willoughby has never really caught the break he deserved. His band Pure Joy never caught on like some of their peers in the neo-psychedelia scene of the 80s, while his following band Flop didn't quite get caught up in the grunge craze that the rest of Seattle succeeded in despite a short-lived major label contract. Another band and a self-released solo record later, Willoughby might finally have the record that gains him the respect he deserves.
Cobirds Unite points to an obvious influence in the choice of covers on the record. While neither "Do Right Woman" nor "Streets Of Baltimore" were Gram Parsons originals, he did perform on the most well-known version. Willoughby has assembled a great backing band made up of members of such 90s Pacific Northwest superstars as the Screaming Trees, Afghan Whigs, and Mudhoney. The real standout is Visqueen's Rachel Flotard, who plays Emmylou to Willoughby's Gram.
That isn't to say that Cobirds Unite is just another former frontman turned Gram Parsons wannabe record. Cobirds Unite is a beautifully lush record with Willoughby's acoustic rounded out by slide guitar, organs, violin, banjo, and most importantly, Flotard's voice which nearly trades line for line and is a great match. The songs themselves range from a quiet Elliot Smith-ish "Seventeen Express", the country sounds of the title track, and the rock of "Find A Way Home" which does a good job of borrowing the riff from "Suffragette City". Cobirds Unite is a solid release from front to back, hopefully gaining Rusty Willoughby the recognition he deserves.
-Adam
Rusty Willoughby – C'mon C'mon
Writer / photographer / Reviler co-founder