Food Pyramid: II Review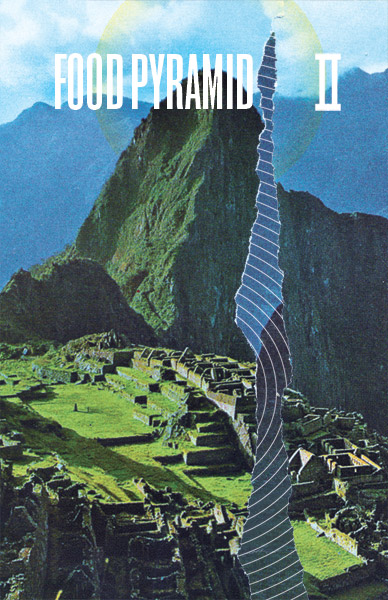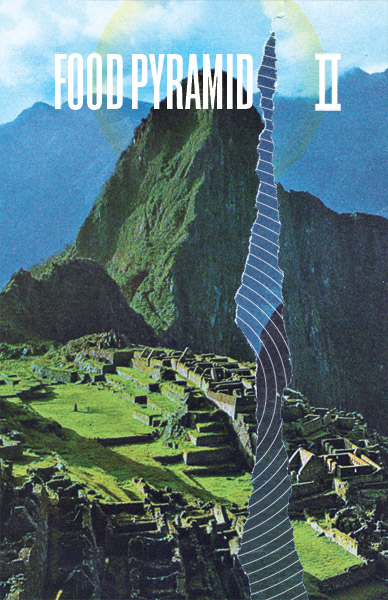 87/100
Luckily Food Pyramid is a little more descriptive with their song titles then they are with their album titles. The six richly named tracks on the electro-kraut trio's second tape on Moon Glyph, titled…wait for it…II, comes only a few months after their debut I, which was infinitely more exciting than the title would have you believe. The six songs on II follow up on the smart, spaced out electronic explorations of I while adding a little bit of funky dance flavor to the mix and only furthering my belief that this group is on their way to being one of the breakout bands from the local scene in 2011.
While their music is all instrumental, the group gives you a heads up on the mood of the songs with their entertaining song titles. Tracks like the jittery "Club Trip" and the cocksure "Cruisin" both add a little pizaz to the groups sound, which before focused a little more of the head in the clouds electronic flourishes. The group doesn't abandon that sound by any means, with the trippy album opener "Cloudscape," the buzzing "Underwater Temple Explorations #4," the ominous drone of "Borbangnadyr" and twelve minute album closer "Mind Melter," which lives up to its title. Like I, II is a short burst of cosmic tom foolery, smart enough to be challenging but fun enough to not leave the listener cold and distant.
Rumor has it that the Food Pyramid recorded three albums in this series, which is very good news. The exciting sound they cultivated on I was matched on II, and I can only imagine that III will be just as good or better. Creating instrumental music is always challenging, but Food Pyramid has found the formula that creates engaging material that continues to evolve and if the great material on II is any indication, we should expect big things from the band in 2011.
[bandcamp width=100% height=120 album=1859069993 size=large bgcol=ffffff linkcol=0687f5 tracklist=false artwork=small track=1884728683]
-Josh