Wire: Red Barked Tree Review (Four Takes)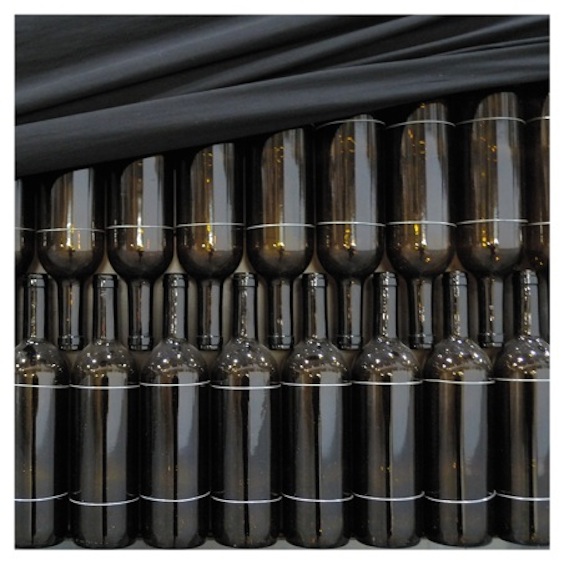 It can be difficult to gain a balanced perspective on an album after reading a single summary of the music. Bias can tilt a review, as can personal taste, history and just about everything else that is unique to the person writing it. So in an effort to offer an expanded perspective in such a medium, here are four reactions, four impressions, Four Takes on Red Barked Tree by Wire.
Mike Watton (Haunted House)
70/100
Whenever I listen to a new album by a band like Wire that's been around for a matter of decades, I do my best to separate it from their legacy and just take it as it is.  It's easy for me to do in this case.  I have an embarrassing secret that I don't bring up often: I think "Chairs Missing" and "154" are over-baked and tedious to listen to.  And it's funny, because I like those songs when I hear them on live recordings from the 70's.  Needless to say I haven't gone out of my way to listen to anything they've released since.  This is basically a fancy pants, college boy way of saying that "Pink Flag" rocks and I've never cared much about anything else they've done.  So it was a pleasant surprise to find that this album is remarkably solid for a bunch of guys who are older than many retired dentists.  They've made a recording that sounds alive and current, and one that has plenty of tracks more interesting than the average new buzz band that you'll hear on college or independent radio.  At the very least it's certainly better than anything The Shins, Modest Mouse or Interpol have done recently.  "Pink Flag" came out 34 years ago.  34 years into The Rolling Stones' career, Jagger and Richards were openly ripping off a K.D. Lang song to make their lead single from "Bridges To Babylon."  Point to Newman, Lewis and Gotobed.
Josh (Reviler)
78/100
Any time a band considered "legendary" (at least relatively speaking) like Wire who continue releasing music 30 plus years after making initial waves it is hard not to grade on a curve.  In the late 70's the band released the post-punk holy trinity of Pink Flag, Chairs Missing and 154, cementing their place in the indie rock cannon.  For their 12th album (and their third in the last decade), Wire are back with the gritty but melodic Red Barked Tree.   The causal, almost pop groove of "Please Take" that opens the album is slightly surprising sound at first, but then you realize this is Wire, a band that has never been afraid of change.  Things sound a little more "usual" for most of the album, which means terse, scuzzy, tightly wound post-punk done with one eye on the abstract and one providing just enough pop sensibility to keep you roped in. Is the album among the best they have done?  Probably not.  Is it an album that, if dropped in my inbox from a band without the pedigree of Wire, I would still give it s 78?  I think so, but I suppose I will never know.
Adam Bubloz (Reviler)
87/100
As the reunion craze of the 2000s started, there were a couple bands that distanced themselves from the greatest hits tour type cash grabs that so many bands were in it for. Among these bands, Wire and Mission Of Burma come to mind first as classic bands who got back together without focusing on that past. Wire went as far as to have a Wire cover band open for them playing the old material.
Red Barked Tree continues on from the new Wire of the 21st century but really fits in with the bands classic '77-79 period. Two minute blasts of their classic art-punk are mixed in with dreamy pop songs. Songs "Two Minutes" and "A Flat Tent" would sound right at home on Pink Flag or any of the other albums of that period. "Coffee is not a replacement for food or happiness" Newman sneers over the burst of guitar in "Two Minutes". Songs like that are mixed in with the dreamy shoegaze swirl of songs like "Adapt" and the acoustic guitar driven title track that closes out the album.
It's been nearly 35 years since Wire's classic debut Pink Flag and the band hasn't lost a step even with the departure of original guitarist Bruce Gilbert. In a day when too many bands of the past get back together as a cheap cash in, Wire proves they are the real deal nearly 4 decades later.
Jeremy Hovda
87/100
Wire's legendary trio of albums from the late 1970's –  Pink Flag, Chairs Missing, and 154 are on continual rotation at my place, but I somehow have managed to remain oblivious to their second reincarnation in the late '80s / early '90s as well as to their most recent rebirth beginning in 2003 and continuing through this month's Red Barked Tree.  Perhaps this is due to an unconscious prejudice on my part against aging punk rockers.  It seems natural to expect them to burn out quickly and either die young, à la Sid Vicious and Ian Curtis or to turn into a bloated parody of their former selves, à la Johnny Rotten.  Punk is essentially a young man's game, so why bother paying attention to the geezers?
However, I've had to revise this thesis after hearing Wire's outstanding Red Barked Tree.  While their sound on some tracks, such as "Adapt" and "Down to This" has mellowed significantly from the searing, two-minute rampages of Pink Flag, the music is every bit as vibrant and challenging as it ever was, and many tracks, such as "Now Was" and "Two Minutes," retain the same menacing bounce and bite as their earliest work.  Hearing this makes me wonder if there are other gems in the Wire catalog between 1980 and today.