Boy Friend "D'Arrest" and "The False Cross"
by josh keller · Published · Updated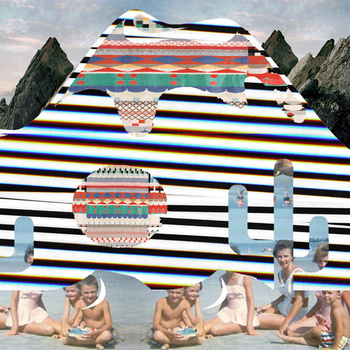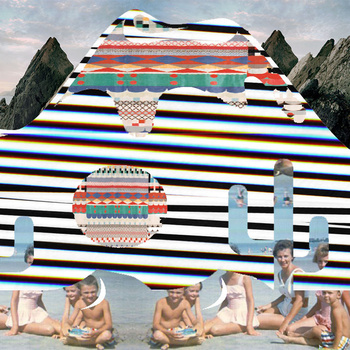 I always find it amusing when a band who haven't even broken through with the larger "indie" music crowd (in this case Sleep ∞ Over) get bloggers buzzing with a side project.  I mean, really, how about you keep plugging away with your main band, who to this point haven't really  taken the world by storm, before you start branching out.  But I digress.  Boy Friend, the side project in question above,  are two of the ladies from Sleep ∞ Over and their new project follows like their main project, which features hazy, fuzzed out pop songs with easy on the ear female vocals.  "D'Arrest" is a more hazy track, a song that you could easy get wrapped up in on a cold winter day.  "The False Cross" is a little darker song that eventually unfolds into a pretty pop song without ever sounding like a pastiche.  Both show a group that could really make some waves.  Grab the groups debut, four song EP at their bandcamp page.  Now if they can just ride this out without starting another side project, they could be on to something.
      -Josh
Structural eccentricity shears costs. (eccentric bracing in construction)
Building Design & Construction August 1, 1992 | Wright, Gordon Eccentrically braced framing (EBF) systems were first used more than a decade ago on the West Coast, usually in conjunction with other types of framing systems, because their ductility makes them more resistant to earthquake damage while also providing the stiffness to reduce drift produced by wind loads.
The use of EBF is now spreading to other parts of the country, not only because of its seismic design benefits but also its cost efficiency and flexibility for the incorporation of architectural features.
Braces in an EBF system join to beams at a point other than where they connect with a column. The more typical concentrically braced frame (CBF), by contrast, has braces that connect with beams at a common intersection with columns or with other diagonals (see drawings on third page). The purpose of introducing eccentricity into a framing system is to provide an energy-absorbing link that prevents buckling failures of columns or of diagonal braces under high lateral loads.
In an EBF system, the short section of a beam between its connections with a brace and with a column, or between opposing braces, is called the "link beam" (see diagram on third page). It is this element that is designed to yield under high lateral loading.
Northeast EBF pioneer Boston University's Center for Advanced Biomedical Research, a 10-story facility to be completed in late 1993, will be the first building in the Northeast to incorporate EBF.
Although Boston is located in the relatively low Seismic Zone 2, several factors increased the building's susceptibility to earthquake damage. Its site consists of an organic layer of soils up to 25 feet thick over deep clay deposits. Since these soils have the potential to amplify bedrock ground motion, the structural design was required to incorporate a soils amplification load factor of 1.5. Additionally, the building has 16-ft. floor-to-floor heights to accommodate equipment and mechanical services. And its upper floors, which are designed to house animal care facilities, have full-height masonry partitions that place significant additional mass at the top of the structure, according to John Boekelman, project structural engineer in architect/engineer Cannon's Grand Island, N.Y., office. The project's architectural design is by Cannon's Boston office.
Two of the building's nine structural bays in its 99-ft. transverse direction have EBF that rises the full height of the building. The EBF is located 44 feet inboard from each end of the building. The building also has two transverse perimeter moment frames. forcefactorreviewsnow.com force factor reviews
Lateral resistance for the building's 202-ft. longitudinal axis is accomplished with two perimeter special moment frames. These moment frames were feasible because columns in the longitudinal direction are more closely spaced (22 feet, compared to 33 feet in the transverse direction). The shorter girder spans and more frequent column/girder joints permitted the use of such a frame with reasonably sized structural members.
The use of EBF on the Boston University building was made possible because the American Institute of Steel Construction's 1990 Seismic Provisions for Structural Steel Buildings — Load and Resistance Factor Design (LRFD) became available at the time the building was under design. Cannon had previously decided to use I. RFD design methodology. Previously, the Uniform Building Code had been the only code to recognize the ductility of EBF. The engineers' ability to use the seismic supplement provided a nationally recognized basis on which building officials could evaluate the use of EBF, Boekelman said.
By using the AISC seismic supplement's K (seismic force) factor of 0.67, it was possible to engineer the biomedical research facility's steel frame so that resistance to seismic loads would be about equal to that of wind loads. Since CBF is more brittle, higher lateral load factors are required for them. This can result in a less cost-efficient system designed for seismic loads far in excess of wind loads, said Cannon structural engineer Bruce Randall, who performed the project's structural analysis. in our site force factor reviews
Utah project features EBF EBF is making its debut in Salt Lake City at Broadway Centre, a 192,000-sq.-ft., 13-story office building that rises above a complex of six movie theaters. Two of the theaters are within the footprint of the tower.
Due to several factors — changes in site elevation, separate entrance levels for theater patrons and building tenants, and a "grand stairway" that rises up to the main elevator lobby — the building's plaza level has seven elevations. These multiple levels made it impossible to transfer lateral loads from the tower to the perimeter foundation walls through a continuous diaphragm at the plaza level. This transfer was accomplished, instead, with EBF in the core area, between the mat foundation and the third level.
The EBF is located adjacent to the building's elevators and stairways (see diagram on second page). It is used in conjunction with a special moment frame at the perimeter of the tower to constitute a code-recognized "dual" system. The EBF is designed to take about 70 percent of lateral force, with the perimeter frame taking the remainder, according to Steve Judd, principal in charge for project structural engineer Martin/Martin – Utah Inc. of Salt Lake City. Edwards & Daniels Associates, also of Salt Lake City, was the project's architect.
"While the moment frame could work either with EBF or CBF, we chose EBF because it allowed us to design for 20 percent less lateral loading with a dual system," Judd said.
Engineer advocates EBF An ardent advocate of EBF is Atlanta-based structural engineer Stanley Lindsey. He has found them advantageous even in geographical areas with low seismic ratings, and has used them on two such recent projects: 312 Elm Street in Cincinnati, a 10-level parking garage that supports 326,000 square feet of office space on 16 floors, and the six-story Summit Office Building in Maitland, Fla.
The Cincinnati project consists of a post-tensioned, cast-in-place concrete parking garage topped by a steel-framed tower. The most economical lateralload-resisting system was determined to be a combination of EBF, CBF and rigid moment-resisting steel frames.
Lateral loads against the short 125-ft. face of the tower are resisted by three bays of EBF located along each side of the core. Four CBF bays in the core resist the lateral forces against the long 235-ft. face of the building.
The use of EBF in the core of the Florida building freed this area for stairways, elevators and ductwork leading from the mechanical room, according to Jim Chamberlin, project architect with the building's architect, Smallwood, Reynolds, Stewart, Stewart & Associates of Atlanta. Lindsey added that the use of EBF on this project reduced the cost of fabrication and erection of the bracing alone by about $18,000.
Lindsey noted that an EBF system is his initial preference when he does the structural design for a steel-framed building with a lateral bracing system. He said the use of EBF typically can reduce bracing costs by ] 5 percent.
Connections in an EBF system are simpler because the brace does not connect with a beam at the same point where the columns and beams join, according to Lindsey, and fewer plates and fewer bolts are neeeded to make the connection. Because of the convergence of beams, columns and braces in a CBF system, it is more difficult to make the geometry of these connections work and to allow enough room to make all the connections, he added.
Martin/Martin's Judd agreed that while connections in EBF systems are simpler in the sense that they involve the convergence of only two — rather than at least three — structural members, EBF connections may be more sophisticated in terms of their requirments for welding and stiffener plates.
Egor Popov, professor emeritus of civil engineering at the University of California-Berkeley, has been the leading researcher on EBF systems. He said their first application was in the mid1970s on the Embarcadero Four office building in San Francisco.
Larry Griffis, senior vice president of Houston-based structural engineer Walter P. Moore Associates, said many engineers were reluctant to use EBF prior to 1988 because code issues — such as the approach to be used for such designs and the parameters for them — had not been resolved. These have now been addressed by the Structural Engineers Association of California, the Uniform Building Code (which adopted most of the California association's lateral force requirement recommendations) and AISG's LRFD seismic supplement.
Cannon's Boekelman added that since EBF systems were initially used in high seismic zones, they did not attract the attention of engineers working elsewhere. He believes it will take time for their potential nonseismic benefits to be fully recognized.
Wright, Gordon