Black Widows: "Black Bossa" / Release Show Saturday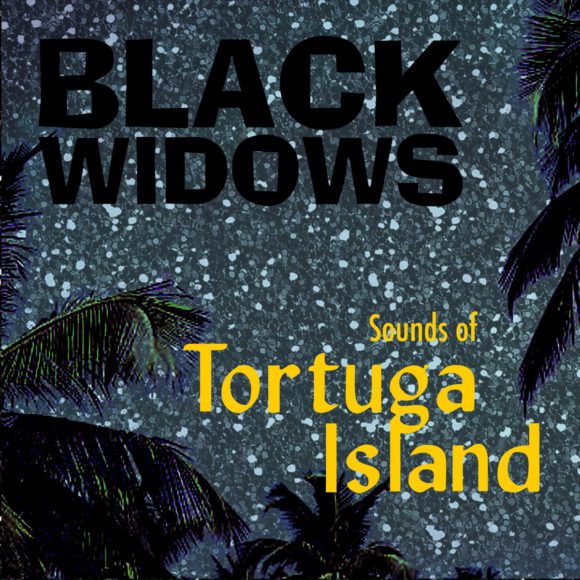 If you are a fan of the Exotica musical genre, most often your 'new' listening probably comes via dusty bargain bins, thrift stores, and reissues. Since the 50's ended, the style just isn't around the way it used to be. That's why it's kind of exciting that local quartet Black Widows recently decided to kick the trend and release a new Exotica EP, The Sounds of Tortuga Island this Spring. And lucky for us, it's really good!
The group includes guitarist Corinne Caouette, bassist Pamela Laizure, guitarist Sarah Muellerleile, and Tanya Tobalyas Moore on drums. Black Widows have honed their retro surf/girl group sound since 2015 and those skills translate nicely across genres, so much so that to hear Tortuga Island you would think they had been exclusively an Exotica band for years.
You can stream a single off the EP, "Black Bossa" below and if you dig it come out to the Bryant Lake Bowl this Saturday for the official release party (will also feature the Black Widows Go-Go Dancers and Singers and other special guests). More info below.
Proceeds from the release show will also go towards Tortuga Island, which is planned to be a feminist music/art/community space that will be run by the band members.
— Jon
Show details: