Toro Y Moi: Underneath the Pine Review (Four Takes)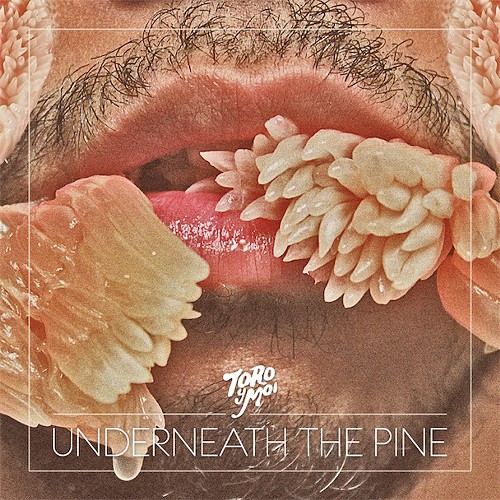 It can be difficult to gain a balanced perspective on an album after reading a single summary of the music. Bias can tilt a review, as can personal taste, history and just about everything else that is unique to the person writing it. So in an effort to offer an expanded perspective in such a medium, here are four reactions, four impressions, Four Takes on Underneath the Pine by Toro Y Moi.

Jon Jon Scott (Sound Verite)
76/100
Lo-fi, ambient electronica, music for smart kids, dance music for headphones, either way South Carolina's bedroom producer Chazwick Bundick better known as Toro y Moi the "chillwave" hero. Well it seems Toro y Moi doesn't appreciate the limiting genre look and see's himself beyond "of the moment" music as he says "all that stuff is really good music, like Washed Out and Neon Indian. I'm a big fan of all of that, but I think [chillwave] was just a small little period where we all were, coincidentally making the similar music."
Following his well received debut 2010's Causers of the This, Bundick aims to make a few leaps forward with Underneath the Pine. The results are interesting looks into where pop and newer electronics merge. All the right ingredients are here, analogue synths, Rhodes, acoustic guitars, live drums and reverb heavy vocals into a swirl of psychedelic haze.
Opening with "Intro Chi Chi" borrowing a female vocal from My Bloody Valentine which is always awesome. The light disco of "New Beat" is causally cool. The waltz of "Go With You" hints at the Pet Shop Boys in dreamworld. A standout with a minimal approach is "Before I'm Done" as both romantic and melodic. "Got Blinded" is cool. There seems to be another pop jewel buried in "How I Know", instead it's more lightweight Euro-disco disguised as "lo-fi" headphone music. A highlight here is the mid-tempo funk-pop of "Still Sound" clearly the most fun track as he sings "Its hard where your living", but he's just fine. The slower piano driven "Good Hold" shows a quieter side of Bundick. Closing with the instrumental beauty of "Elise".
Underneath the Pine will have it's place among the ambient elctronica. As with the current trends were electronic bedroom producers flirt with psychedelic and pop flourishes Toro y Moi speaks with many voices, supposedly he's influenced by hip-hop but I can't hear the J Dilla or DJ Premier anywhere in site. However he's clearly a new American voice echoing the adventure of new music composers Steve Reich, Ennio Morricone as well as Daft Punk. After a few listens it feels like your riding in one speed, but wants to take off.


Josh (Reviler)
79/100
I don't remember who he was opening for (maybe Phoenix?) the last time I saw Chazwick Bundick and co. (i.e Toro Y Moi), but I do remember being taken aback by the midi funk and elecro dance that was emitting from the stage.  Gone was the serene "dream pop" that he had helped make so omnipresent with his debut record Causers of This and in its place was something much more tempestuous, material which would end up on his new album Underneath the Pine, setting Bundick up to be a much more love him/hate him type artist than his chilled out, easy to like debut record did.
While Causers of This was a late night/headphones/chill out album that probably wasn't going to rattle anyone too much, after the mellow tones of Underneath the Pine album opener "Intro/Chi Chi," all bets are off.  There are slinky synth jams like "New Beat," "Still Sound"  and the extended album closer "Elise," which is more emotive than thumping basslines. Reaching the other direction, songs like the melodic pop gems Divina," and "Before I'm Done" really help to counter the kinetic tension of the more upbeat material.  When the album lags is the songs that attempt to find a happy medium between the two songs.  Tracks like the middling pop of  "Got Blinded" and  "Go With You" sound neither adventurous or well crafted.  Overall, I like the branching out the group does with their sound, although I also would have been happy with a slightly re-worked Causers of This II.  Whether he did it intentionally or not, Underneath the Pine will bring the group more attention than their debut, but it might be in the form of widely varying opinions, as this will be a love it or hate it album for many people.

Chris (PRGRPHS)
53/100
Extricating himself from the glo-fi/chillwave craze that he got lumped into last year with Causers of This, Chazwick Bundick has now seemingly chosen to single-handedly initiate the lite-funk craze of 2011 with his new record, Underneath the Pine. It's a bold and risky move, and honestly it always surprises me when a guy hunkered behind a computer can compose confidently using organic instruments too, but ultimately the soft snare hits and wafting Rhodes effects just don't marvel. Coming off like Stereolab without the industrious succinctness or wry humor, much of the record just floats by like a breezy forgettable mist. It's a shame, really, because one of the things that originally set Toro y Moi apart from the pack of hazy electro-popsters was the project's knack for injecting energy and fragmented experimentalism into its DOA subgenre. There are two bright spots, however: "Got Blinded" is as peppery as it is slight, detracting from the rest of the album's meandering quality, and once closer "Elise" gets going, it builds into a brilliant driving melody that almost negates all of the wishy-washiness that preceded it. It might be enough of a glimmer of hope that Toro y Moi still has potential to strike gold again in the future, but I'm not holding my breath.

Matt Linden (Reviler)
84/100
For those hoping Toro Y Moi would remain the shining figure atop the chillwave mountain, you will have to resort to the man's earlier work, Causers of This, because those familiar vibes are only subtle afterthoughts on Chaz Bundick's follow-up, sophomoric effort Underneath The Pine. In many subsequent interviews following Causers and those leading to the release of Underneath, Bundick made it pretty clear he was through with the whole trend. And words like "bored," "tired," and "past" all seemed to be at the forefront of his conversation in regards to the chillwave movement – a sound which he in part helped create and became a poster boy for after the release of his debut album. That was all reaffirmed once his early singles and videos from Underneath starting popping on the blogosphere. And sonically, the sounds are much different. From the first two singles alone, the disco thumper "Still Sound" and the driving "New Beat," rely on their chunky funk basslines and thick synth licks. Bundick also brings his distinctive voice to the forefront, instead of letting it get caught in the haze of his walls of electronic chords. On this release, Bundick is also more concerned with making straightforward pop songs rather than meandering, washed out break and chop beats instrumentals that were so prevalent on Causers – which may be to the dismay of longtime fans. One thing is for certain: Underneath is a much easier album to wrap your head around – and that may be a good or bad thing. Songs like "Got Blinded," the instrumental "Divina" and personal favorite "How I Know" all have a this very '70s, almost E.L.O.-type feel. While songs like "Light Black" and "Good Hold" are more reminiscent of his hazed-out, gloomier side. It will be interesting to see how people take this album. It is certainly simpler in its delivery – take the fantastic "Before I'm Done" for instance, which may be one of his simplest arrangements, but also one of the better songs he's written. While it isn't a sonic return to form a la Causers, Bundick seems to be more at home in his new found shimmering synth-induced funk soundscapes. And although I do and always will love Causers, Underneath the Pine genuinely feels like a step forward in many ways. When the ships sails on the whole chillwave scene, which will be sooner than we think, Bundick will be able to recognize it as just one chapter in his evolution as an artist. And frankly, it's refreshing he is unfazed by one of the dominate trends in the indie scene.