Do Look Back | Los Angeles Negros: Te Dejo La Ciudad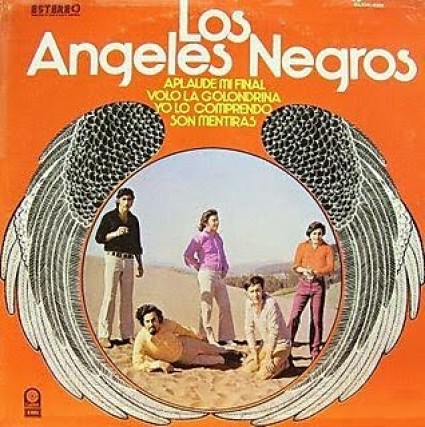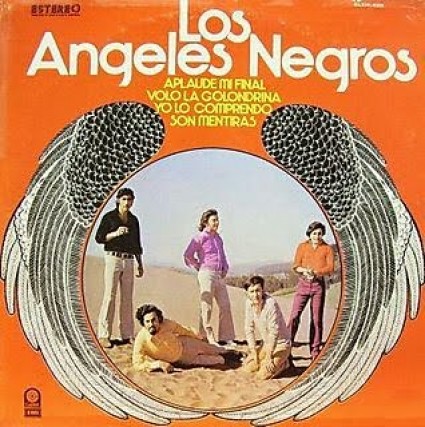 A couple of months ago I found myself stuck in Loja, Ecuador, trying to get to the Loja Airport, which isn't actually in Loja but for some reason is actually in the nearby town of Catamayo.  In order to make a 3pm flight it was necessary to take a taxi through the mountains, from one remote town to the other.  And while this was a huge pain in the ass, not to mention sort of expensive, it did offer some of the best Andean views my companion and I had experienced the entire trip.  And not only that, it introduced me to 60's/70's Chilean psychedelic/bolero band Los Angeles Negros, whom our taxi driver spun for the entire drive.  Unlike most of the electro-cumbia music I heard while I was in the country, Los Angeles Negros I actually liked. 
Since getting home I have found time to check out a wide assortment of Los Angeles Negros' substantial catalogue (which includes some fantastically bizarre, awkward looking, and even sexy album art).  And so far the album that sticks out the most to me as a potential lost classic is Te Dejo La Ciudad (the album art featured above is actually from Aplaude Mi Final).  Te Dejo is an LP of ten of the band's songs from 1974, and unlike some of the Los Angeles Negros' more traditional sounding work, Te Dejo fleshes out the psychedelic influences to a greater extent.  The traditional bolero sound is certainly still there but it's tempered with seesawing organ drone and fuzzy reverb, not to mention some very funky sounding bass picking.   Te Dejo La Ciudad sounds a bit like the Doors might have sounded had Jim Morrison and the gang honed their sound in a small Andean village.  The only aspect that remains deeply rooted in regional tradition are the vocals, which have heavily rolled "R's" that sound Chilean to the core.  That the lyrical subject matter doesn't extend far beyond typical love song patter is or isn't important, depending on how firm your grasp is of the Spanish language.   
And so long as you either can't understand the words, or just aren't too lyrically picky, it's pretty easy to get lost in Te Dejo La Ciudad's ten tracks.  Standouts include album opener "Caminando Por La Noche," simmering slow burner 'En Tu Amor," as well as the spaced out spookiness of "La Huella De Mi Amor."   They are tracks that, whenever possible, should be listened to in the back of a taxi cab going through a high Andean pass.  However if that just isn't possible, they don't sound so bad down here at sea level either.
     — Jon Behm
Los Angeles Negros:          Site
.