Choir Of Young Believers: "Rhine Gold" Review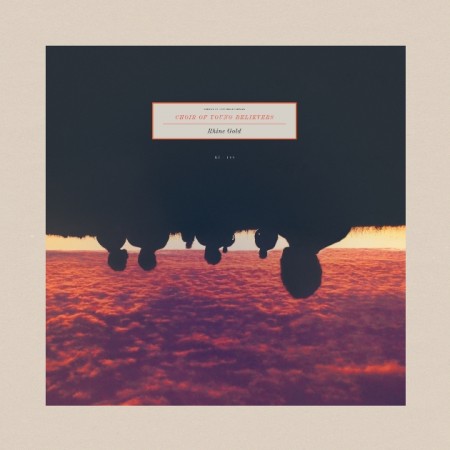 I always felt that if Danish band Choir of Young Believers should have started out just a few years earlier, during the halcyon days of Scandinavian pop exports But to lump them along with the likes of Peter Bjorn and John or Sondre Lerche wouldn't really be fair to COYB either. While COYB share some similarities to the pop of their regional forbearers (i.e. clean production, pitch-perfect vocals, pained earnestness) they are also dissimilar in many ways.
The band's sophomore record Rhine Gold is darker and, in many ways, more ambitious than both the typical Scandi-pop record as well as their own debut, This is for the Whites in your Eyes. Throug nine tunes, it touches on gothy post punk, orientalist psychedelia, and sumptuous string-infused chamber folk—not to mention bevy of carefully calibrated lesser influences. It does maintain a glossy pop veneer throughout many of its stylistic twists and turns, however it really starts to get interesting when it edges away from that safe zone. For instance the guitar and vocal distortions on "Paralyzed" bring much-needed weirdness to the song's White Album-esque psych-pop.
Lead singer Jannis Noya Makrigiannis once again accompanies every tune with his flawless baritone—one stylistic point that puts him squarely in tune with the regional sound. He sounds pained, he sounds earnest, but overall, he sounds like he's been working with a vocal coach for years to iron out any blemishes his singing voice may have once had. He sounds great—but again, the lush perfection of his vocals can begin to sound a bit too uniform. Lyrically Makrigiannis isn't crafting poetry. Any album that contains lyrics like those to "Paint New Horrors" could benefit from a some pre-production criticism. (Lyric example: The song's chorus repeats the eye rolling phrase "Girl, I wanna give it to you.")
Weaknesses aside, Choir of Young Believers have crafted a fairly good pop record that is definitely deserves a listen.  Makrigiannis and company make an attempt to break out of pop's habitual monotony with welcome stylistic departures. As it stands, Rhine Gold still plays it a bit too safe.
—Jon Behm
Rhine Gold is officially out now on Ghostly International