Radiohead: King of Limbs Review (Four Takes)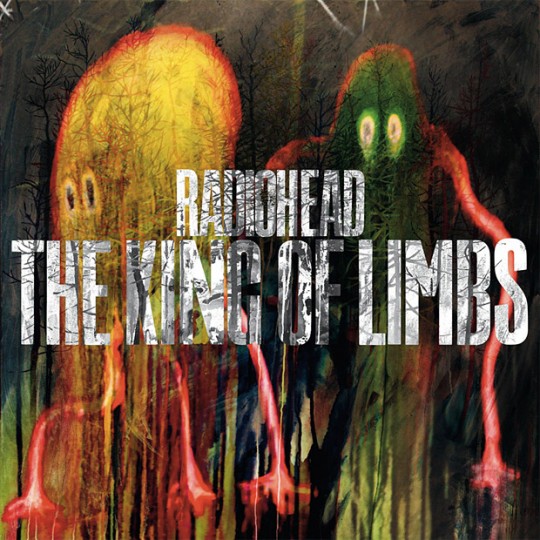 It can be difficult to gain a balanced perspective on an album after reading a single summary of the music. Bias can tilt a review, as can personal taste, history and just about everything else that is unique to the person writing it. So in an effort to offer an expanded perspective in such a medium, here are four reactions, four impressions, Four Takes on King of Limbs by Radiohead.

84/100
The release of a new Radiohead album always feels like a major event.  While there are plenty of bands whose albums are eagerly anticipated, Radiohead seems to be in a class of its own, and their releases feel more like the addition of new revelation to a sacred canon than the creation of a pop album.  This can make their work difficult to evaluate.  There seem to be two measures – Radiohead compared to everyone else, and (the more frequently used) Radiohead compared to Radiohead.  If their marks for King of Limbs are lower than normal, that's largely because they're being evaluated against the impossibly high standard of their own previous oeuvre.
The King of Limbs doesn't display any of the dramatic innovations or radical stylistic changes that marked OK Computer or Amnesiac, nor does it offer any anthemic roof-raisers à la "Fake Plastic Trees" or "Karma Police." It seems to work on a smaller scale than previous albums both in terms of the range and in terms of the length (coming in at 37 minutes).  It's also quieter and less aggressive. However, what it does, it does extremely well.
Phil Selway's unearthly precision comes to the fore on all of these tracks, with densely layered, off-kilter beats, often backing equally off-kilter chord progressions, as on opener "Bloom." "Little by Little" adds some tension with its climbing bass line, while the lyrics serve up an image more surreal than anything you could ever hope to find in Buñuelor Dali – Thom Yorke flirting with someone.  "Feral" eschews lyrics altogether in favor of looped drones from Yorke punctuated by burst of synth with an African beat. The album finishes on a sedate note with a pair of bleak ballads – "Codex" and "Giving up the Ghost" – and the listless, dream-like "Separator." 
Too many critics have excoriated Radiohead for failing to do something with this album that they weren't trying to do.  Once The King of Limbs is accepted on its own terms, its many virtues will become apparent.
Jon Jon Scott (Sound Verite)
86/100
Thom Yorke and Radiohead have reached a point where they have the freedom to do what they want. They work on their own terms and this is extremely rare and unique within traditional record business structures. On their new record they do Radiohead in quite fine fashion. There's something about that freedom that drives some folks raging mad. It's as if the band is being pretentious and arrogant by not following the establish template.
Opening with electro-bleep jitterness of the sprawling "Bloom", whose jazzy poly-rhythms owe more to Burial and Flying Lotus than to paying credence to any great dead guitar gods. Yorke appeared on Flying Lotus excellent 2010 release Cosmogramma, and the crescendos are in effect here. Driven by the minimal, herky-jerky pulsating beats of "Morning Mr Magpie,"  which feels rattled and disjointed on first listen. But with repeated spins it has the arrangements of a solo Yorke record. Yorke and company have some fun with the swelling and cascading guitars as they warp into the gentle pop of  "Little by Little" with his voice sounds rich as ever. The instrumental "Feral" takes a very sparse approach with a heavy, brooding bass-lines that carries the track. Yorke debuted this track in November 2009, "Lotus Flower" a nice nugget centered on Yorke's gorgeous falsetto and synthesized grooves . The song soars as Yorke wails "listen to your heart". As a toss to their core "Codex" a real jewel anchored by a mournful reverb-laden piano, suggesting the high drama that many where hoping for. Another stunning track that Yorke performed first in late fall of 2009 is the song "Give Up The Ghost". The acoustic, delicate strumming feels like a familiar torch ballad. The King Of Limbs finest moment is the elegant closing track "Separator". As it ends with a not so final bow as Yorke sings "You think this is over your dead wrong".
The King Of Limbs won't break any new ground, but that's okay as it more follows the free spirits of Kid A, Amnesiac and In Rainbows and that's fine as well. One reason Radiohead works is is that Yorke mentioned in several interviews that he was getting tired of making a record as a traditional 12-16 song long-player. Yorke been known to say "Tunes are dead, rhythm is everything", okay cool now I have to find a way to deal with this fact. The King Of Limbs feels at least one song short, but it's obviously clear that's the point. Make a record with as many or as little as you feel is necessary to get a across your ideas and release the music. Revolutionary.
With "Codex", "Lotus Flower", "Give Up The Ghost" and "Separator" all being glorious in their own way and fuck, that's four jumps right there. Hell throw in the Hail to the Chief standby "Little By Little" and that's a good look. Most 14-16 track records start to wear thin, where often a band is simply repeating the same verse/chorus/verses of what you've already heard after 8 or 9 songs anyway. The textures of Kid A aren't here, even if they were they wouldn't feel as immediate, perhaps they are no longer as experimental as they once where, or needs to be. Revelatory hardly, expansive, not in the way we come to expect, yet The King Of Limbs is very much a record in the moment, and Radiohead shouldn't make any apologies.

54.1/100
 
It seems like the band that Radiohead gets (or maybe got, I haven't been paying too close attention for awhile) compared to most often is Pink Floyd and that makes sense in a way, though Radiohead never plumbed the depths of grotesquerie to the same degree as da Floyd.  But its true Radiohead has always been a prog band, closer though to Gentle Giant, who were arty and obscure and had a couple brothers in the band (there are some bros in R-Head right?) and their singer had kind of a high pitched voice.  And listening to this newest slab from the Heads I got to thinking that it was kind of modern version of GG's "Interview" which was their overt move toward pop music, except that comparison does a serious disservice to G.Giant cuz at the very least "Interview" cooks, after a fashion (trust me I dug it out to make sure I wasn't completely imagining the thing) which is something "King of Limbs" certainly doesn't.  And there's the rub, despite setting themselves up for what might have been a great career second-half as genuine English eccentrics they (Radiohead) just can't seem to pull the trigger on really getting gone.
The tunes on "King" such as they are so slight, so skeletal, so spare, hardly more then sketches.  "Bloom" kicks off the record kind of like a duller version of the Liars circa 2007 and "Little by Little" quietly lifts the guitar riff from Portishead's "Sour Times".
And yeah in parts it gets its groove on in a glitchy way, with Thom Yorke's pretty falsetto warble drifting over the top, but the result is a little closer to Jamiroquai then I bet they would want to admit.
Always the music is tasteful which I guess is the reason the goofy/cryptic song titles are gone, as well as any sense of forward motion, of direction, instead all that is replaced by songs even colder and more distant then normal.  Dude we get that you want to disappear but does that mean you have to make an album that in parts feels like its hardly there at all?
"Codex" is nice and good but it's the kind of thing these guys can churn out in their sleep and its nothing they haven't done better before.  "Separator" morphs into a weird sort of light and sunny guitar song while managing to remain a general bummer.  I suppose its possible this record is sleeper that after spending more then just a few days with it might reveal itself as great album (and I am willing to admit it probably sounds way better in a non-compressed digital version) but now it just sounds like a snoozer.

Ali Elabbady (Background Noise Crew, Egypto Knuckles)
97/100
Well, yet another lengthy stay without a Radiohead record has ended all with an email that came at the beginning of February.  Since then, it seems like there's a lot of folks who have been at the end of one spectrum or another.  On the one hand, you have those who are somewhat disdained; for the short effort that it is (38 minutes and some change) there are 8 songs that are tightly knit, not as lengthy as some of their compositions, but on the other hand, it is their tightest most focused work to date.  Songs like "Lotus Flower," the short but oft-kiltered work of "Codex," and many others don't clock over 5 minutes, but it all manages to work in Radiohead's own mad yet scientific and precise manner of experimentation.  Drum syncopations on this record are much more evident, where they've taken the same route as "15 Step" from their previous effort, In Rainbows, and York's vocals are still something of marvel, hard to decipher yet beautifully sung.  And that is what makes King of Limbs work.  Some might think that this is the least inventive they've gotten, but this album definitely ranks amongst Kid A, OK Computer and In Rainbows as some of their finest work to date.