No Bird Sing: Theft of the Commons Review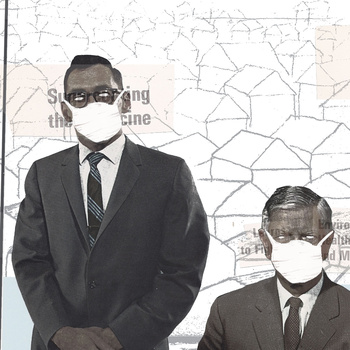 95/100
The trio comprised of Eric Blair, Robert Mulrennan and Graham O'Brien made quite the impact once their self-titled debut struck. They have been on a little hiatus, and since Eyedea's passing (who also made an appearance on their debut), the trio come back with "Theft of the Commons," their sophomore effort and perhaps their loudest statement yet. To try and box in the trio's sound would be doing it a great disservice to the immense talents that they possess, and they show it in spades on Theft of the Commons.
Right from the onset of howling guitars and rapid percussion on "Basquiat Loves Company," the band brings to life a darker side reminiscent of the bitter cold winters, whereas the post-consumerist attitude takes center stage on "My Machine," chanting progressively "this is my machine," ragging on the culture of the consumer, then there's "Night Lights," which plays a trick on the listener as it attacks subtly, and then manages to launch into a full-on assault. The drunkard doo-wop sounds of "Cool Hand Luke" transitions into a subtle spoken word piece which proceeds to get louder and louder, sounding similar to "Settle For Nothing" by Rage Against The Machine, flipped onto its ear, which makes for the highlight of the album.
"Outcasted" proves to be yet another gem on the record, providing a rollercoaster of drum change ups and somber guitars and keys, while "Approved Disease" gives a stark yet entertaining take on "what those monsters made", and "Glass Name" definitely takes the album down a notch, providing for a nice bout of insight over a light arrangement which manages to still carry the darker tone that the album provides. Speaking of Eric, he continues to provide a case for one of the TC's freshest vocal leads, his vocals varying between introspection and rage, and his tone travelling a fine line of introspection and commentary.
Overall, Theft of the Commons proves to be quite a statement for the band, shrugging off the expectations set forth on their self-titled debut, proving throughout the album's 40 minutes that No Bird Sing is definitely a force to be reckoned with. If their self-titled record was their mission statement, then Theft of the Commons is that mission statement coming to life, alive and well.
Afterlife Insurance by nobirdsing
-Ali Elabbady (Background Noise Crew, Egypto Knuckles)
Catch the band tonight (4/29) for their CD Release show with Kill the Vultures and Kristoff Krane at the Cedar Cultural Center.