Ty Segall: Ty Rex Review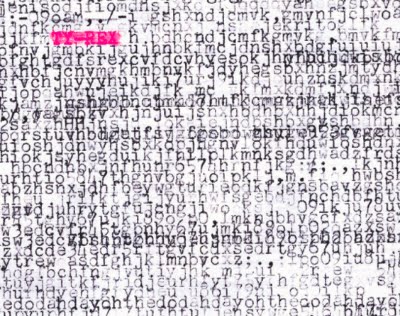 88/100 
While I am an ardent support of Record Store Day, I will readily admit that some of the B-Sides and throw away tracks that get released on RSD feel a lot like what they are, tracks that otherwise wouldn't net bands a nickle that are released in limited quantity on RSD to up their demand. Luckily, not everyone mails it in to score some attention on RSD, first and foremost this year being Ty Rex from Bay Area garage kingpin Ty Segall.
As is suspected, the album is six songs of Segall covering glam/garage icon Marc Bolan, he of T Rex fame. Marrying Segall's electric wall of garage nosie with the sweet melodies and warped funk of Bolan would not have jumped to my mind as the first choice, but it the record is one of the most fun listening experiences I have had this year, RSD or otherwise. It helps that one of the songs Segall chose, "The Slider," also happens to double as my favorite T Rex song of all time. The other tracks he chose range from the grunge-y anthem "Fist Heart Mighty Dawn Dart" to the steely cool "Buick Mackane" sleazy ballad "Salamanda Palaganda."
I sometimes wonder, with the amazing amount of material he releases, if Ty Segall has any semblance of social life or sleeps for more than 45 minutes a night. Either way, when the result is a great EP like Ty Rex, we will take his sacrafice. Whether you are a fan of Segall, Bolan, both or neither, Ty Rex is a delish slab of scuzzy, ultradmelodic garage rock written by a master and performed by someone who seems destined for equal greateness. Basically exactly what Record Store Day exists for.
     -Josh