Dale Earnhardt Jr. Jr – It's a Corporate Life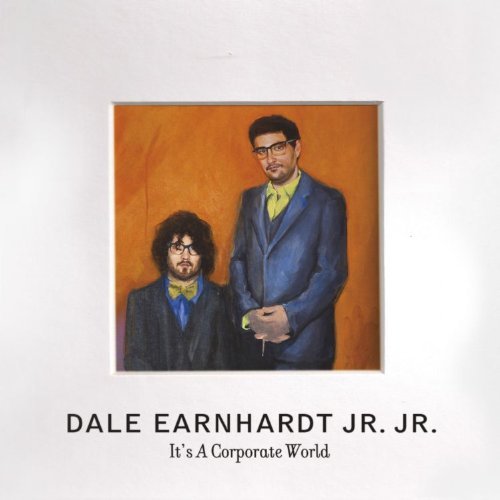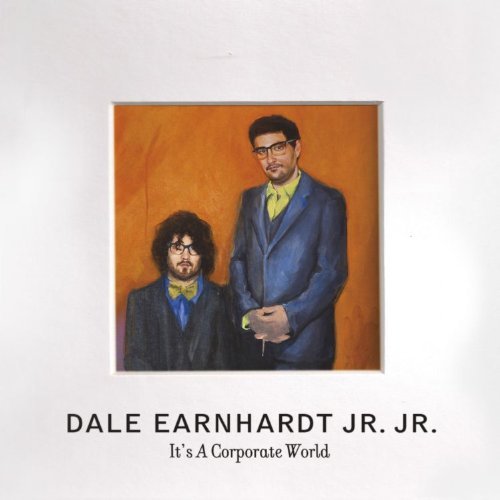 70/100
Around this time last summer, when I was reviewing Dale Earnhardt Jr Jr's debut four track Horsepower EP, I couldn't help but poke fun at the tongue-in-cheek absurdity of the Detroit duo's chosen moniker. Between their name and the initial promos, and live performances, of the two dressed in full NASCAR regalia, it was hard to take them seriously before I heard even a single note. Luckily for them, as the saying goes, you cannot judge a book by its cover – or in this case, you can't judge a band by their name or gimmick. Josh Epstein and Daniel Zott are now back with their debut album It's a Corporate World and they classify their sound as generic "indie pop," but the two bring together a slew of influence from folk to digital to electro to alternative to pop with a batch of contagious and immediately satisfying songs that could easily win over a summer festival crowd.
The album slinks open with a sludging big beat on "Morning Thought," an immediately catchy pop gem that borrows vocal ques from The Flaming Lips. In fact, many times on the record the duo's harmonies and multi-instrumentals sound like something ripped straight from the zany pages of The Soft Bulletin or Yoshimi Battles the Pink Robots, or even a space aged Simon & Garfunkel. The opening track then bleeds into one of the band's strongest works and their initial single, "Nothing But Our Love," which sounds just as good on this release as it did on the EP. And while 3/4 of the debut EP is present on this LP, including the great, soaring track "Vocal Chords," the band replaces their Beach Boys cover of "God Only Knows" for another cover – the funk-driven and interesting take on Gil Scott-Heron's "We Almost Lost Detroit." But standouts come when they aren't rehashing overdone ideas like the darker pop thump of "Skeletons" or the Graceland-esque "An Ugly Person On a Movie Screen."
One of the biggest pitfalls of the album is the fact there is SO much going on in terms of electro blips and other production wizardry on each track that, added with inconsistency in hard-hitting vocal hooks, makes some of the album bleed together and at times feel dull and repetitive. Anyone that listen to or enjoy the debut EP shouldn't expect huge sonic shifts on the band's new collection of songs. By including 3/4 of the EP, the two play it safe and build around those sounds and ideas instead of opting for a full departure or much variation. There's no denying this is a solid pop record. But I would be hard pressed to say this debut has lasting value, save for some crowds. It's really an album better suited for background party or BBQ music than a arty headphone record. They obviously have a knack for pop stylings that are both retro and modern, but it's nothing that hasn't been done ten times over. On a whole, if the record had some edits, it would be better off.
     -Matt Linden
It's A Corporate World by Dale Earnhardt Jr. Jr.