Zola Jesus: "Vessel"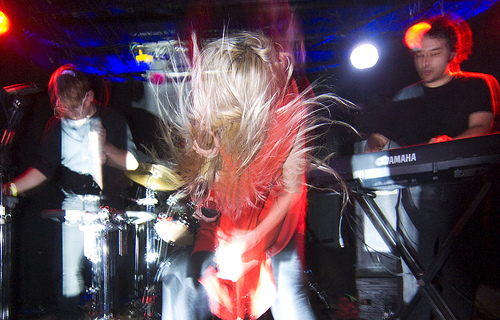 I wasn't completely sold on goth/synth musician Zola Jesus (Nika Roza Danilova) until I saw her live set at the 7th St. Entry just a few months back. On the stage, Danilova's dramatic posturing and crazed emoting is the perfect accompaniment to her doom-laden synthesizers and pitch black aesthetic.
So, I am please to hear that the young artist is set to release another full length album soon. Conatus will be available on October 4th via Sacred Bones, just in time to soundtrack all your upcoming sexy Halloween raves. You can listen to the first single, "Veneer" today, which doesn't seem to be much of a departure from the sound that Danilova has established for herself.
— Jon Behm
Zola Jesus: Site