The Howlers: "Amanda Jones And Other Favorites" Review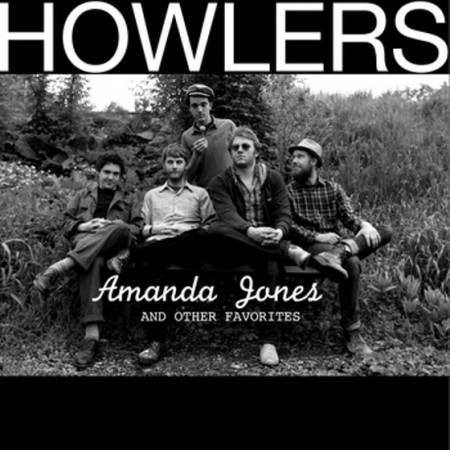 I was initially a bit resistant to listening to new local band the Howlers (not to be confused with super hyped local indie band "Howler") because I had heard that they had a very "Minneapolis sound."  Regardless of what music sounds like in Minneapolis these days that descriptor is usually given to bands that are influenced by Soul Asylum, The Jayhawks,  The Replacements, etc.  These may be bands that were once integral to our scene but personally, I have been ready to move on for years.
And the band's debut record Amanda Jones & Other Favorites certainly shows signs of that quintessential alt/country/rock thing that as a music community we seem unequivocally nostalgic for.  It's fairly simple, guitar driven fare with equal parts rock and folksiness.  And maybe that is what they are going for.  However, the band also retains a slight undercurrent of weird that makes me believe that their ambition goes further than a weekly slot at the 400 Bar.   That weirdness comes across mainly in bits of sonic distortion as well as in the lead singer's spookily gravelly baritone (which brings to mind the Willard Grant Conspiracy's Robert Fisher).
Unfortunately though more often than not the more interesting aspects of the Howler's music are given the backseat to a sort of backcountry boogie vibe that seems to emphasize good times over originality.   There's nothing wrong with having a fun hoedown with a banjo, some guitars, and moonshine (local trio A Night in The Box did it memorably) but it doesn't always make for the most compelling listen.  Still, the band has an undeniable talent for catchy melodies ("Got Religion," "That Poor Lily," and murder ballad "Amanda Jones," are all rollicking good times) and the lyrical content also wordier than one might expect.  The Howlers could have the makings of a good band – if they work with their strengths as well as let their freak flag fly a little I have no doubt that they could come up with something compelling.
— Jon Behm
Amanda Jones And Other Favorites is currently available here.
The Howlers:          Site
.