M.anifest: Immigrant Chronicles: Coming To America Review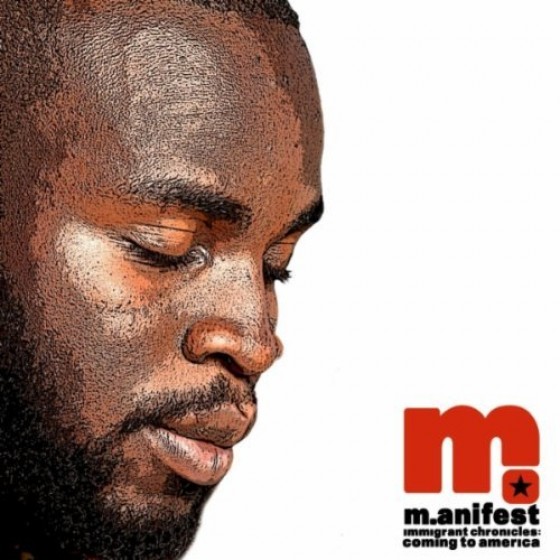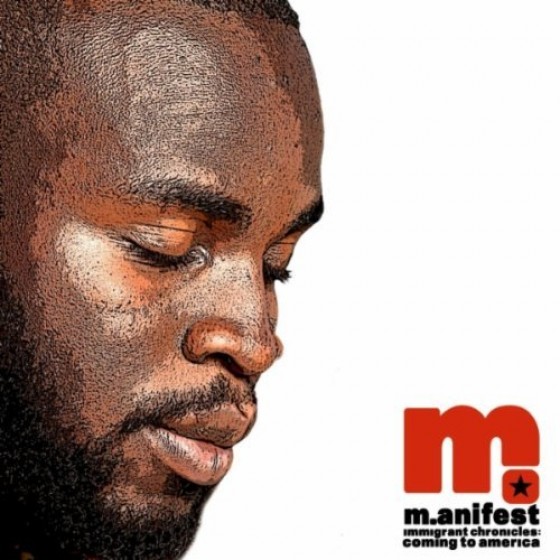 It has been quite the while since we heard from M.anifest, hasn't it? Shortly after his debut album, M.anifestations dropped, he then quickly got to work on a new record with Krukid and along with Budo formed the group A.R.M. and proceeded to put out the EP Two Africans and a Jew, and while it was a welcome change, it wasn't still another full length. We also had The Bird & The Beats mixtape he put out which was enough to whet our appetites for his newest project, Immigrant Chronicles: Coming to America.
Those who were pleased with the production that was on M.anifestations and the Two Africans & A Jew EP will be pleased to know that all the usual players are here. Katrah-Quey, G Mo and Budo contribute to the bulk of the albums 16 cuts, each producer crafting out a different element for M.anifest's tales and tribulations to reverberate through the ears of the masses. Check Katrah-Ques fly horn riff on "Motherland", and the bluesy rhodes provided by G Mo on "Blue." Elsewhere on this disc, check the wake-up flutes and groovy guitars of "Ghana Must Go," and the Swizz Beatz-esque snare rolls provided on "Motion Picture" definitely give M.anifest's past experiences between projects more depth. The highlight on this album though is provided by Kweku Ananse on the track "Sunsum Praye" which carries with it the spirit of Ghana that only Fela Kuti could deliver in such a lifetime, the syncopated rhythms are hypnotic, and M.anifest stands front and center rapping in his native tongue, which definitely is the best musical moment captured on the album, and definitely one that is beautiful and treasured about the origins of music and how far it has come.
Speaking of M-Dot, he provides lyrics that are very much in the same vein as his previous projects, but regardless of that, they still have yet to sound redundant or repeated to the listener, hearing the slight accent in his verses and the occasional speaking of his mother tongue helps give the disc a good grounding in traditions and provides respect and homage to is motherland of Ghana, while also providing the daily insights of a man living in America. It's a refreshing perspective to hear about, one that is rarely heard on record. Overall, this is the chronicle of a man who came to America and doesn't seek to conquer, but seeks to provide those with a fresh perspective.
-Ali Elabbady AKA Egypto Knuckles (CEO/Producer, Background Noise Crew)