Skull Defekts: "Childrenerdlic" (Feat Daniel Higgs, Zomes)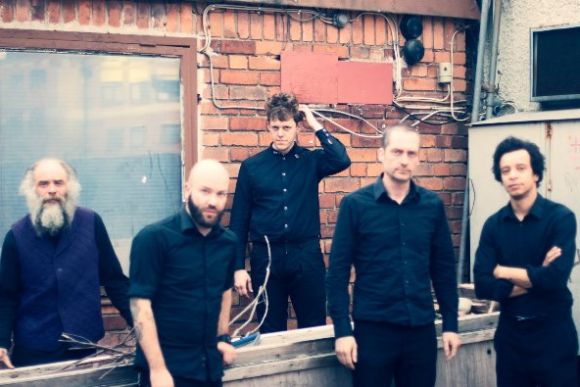 Swedish experimental band Skull Defekts are joined again by Daniel Higgs (Lungfish) for a new 12″ on Thrill Jockey that will be arriving Nov. 8th.  Higgs and Skull Defekts last collaborated on the band's recent album Peer Amid.   The 12″ (titled "2013-2012") will feature three new tunes that were written by Higgs and the band during their 2011 tour.  The B side will present those same three songs but played in reverse.  You can get a taste for just how that will sound by listening to "Childrenerdlic" below – which actually contains both the song as it was recorded as well as the reversed version in one long stream.  Its a pretty interesting listen, to say the least, particularly the creepy backwards part.
     — Jon Behm
Skull Defekts – Childrenerdlic
You can pre-order 2013-2012 here.
Skull Defekts:          Site
.